2016 Recipients
2016 Grant Award Recipients
The 2016 WISH grant awards were presented Sunday, August 21, 2016 at Erma Ora Byrd Hall to two nonprofits and two Shepherd Learning Projects. Each grant totaled $20,625.
Horses with Hearts is a program for individuals with special needs currently serving approximately 40 individuals from Berkeley, Jefferson, Morgan and the surrounding VA and MD counties. The program provides equine assisted activities to those with special needs who can benefit from their interaction with the horses. The complex that houses the horses is relatively new and has many needs, but the most critical and urgent is the need for adequate restroom facilities for the participants, volunteers and families. The WISH grant will provide a handicap accessible restroom with an indoor wash rack essential for the ongoing care and health of the horses.
"It is a very humbling experience to receive this grant from such an amazing group of ladies.  Horses with Heart is extremely honored to be selected for one of this year's grants for this outstanding organization. Because of each of you, we will be able to continue to transform the lives of our special needs community."- Kay Barkwill, President, Executive Director, and Co-Founder of Horses with Hearts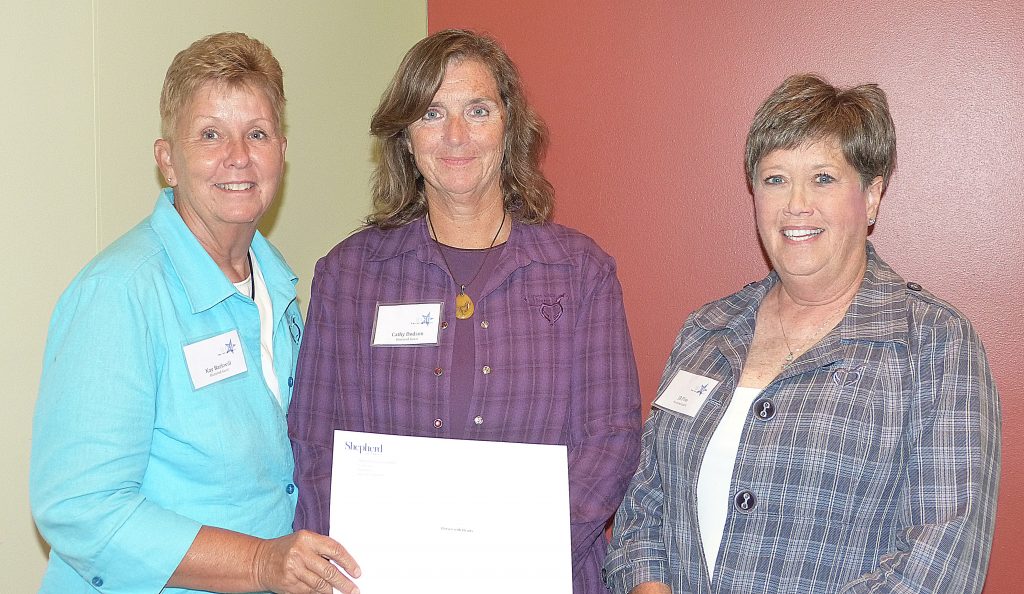 The  Eastern Panhandle Empowerment Center (formerly Shenandoah Women's Center) provides comprehensive basic need and case management services to victims of interpersonal violence, sexual assault, stalking, human trafficking and child abuse. The "Empowerment Fund" provided by the WISH grant will be utilized to meet a variety of complex client needs that are necessary to establish their safety and independence. Complex needs of clients may include, but are not limited to: storage unit fees to help clients keep some household items while in the shelter; cab fare; eyeglasses; household items as they transition from the shelter; toys for children as they come to the shelter having to leave everything behind; haircuts and other personal care necessary to prepare for a job interview; moving trucks.
"The grass-roots movement that is WISH and the generous funding its members provide, is not only meaningful to SWC clients in assisting them to eliminate the immediate barriers to achieving their short-term goals, but goes toward achieving greater, long-term goals set by clients that they otherwise may not have been able to reach.  Either way, the result is meaningful change for clients who learn self-efficacy."– Pippa McCullough, former Executive Director of Shenandoah Women's Center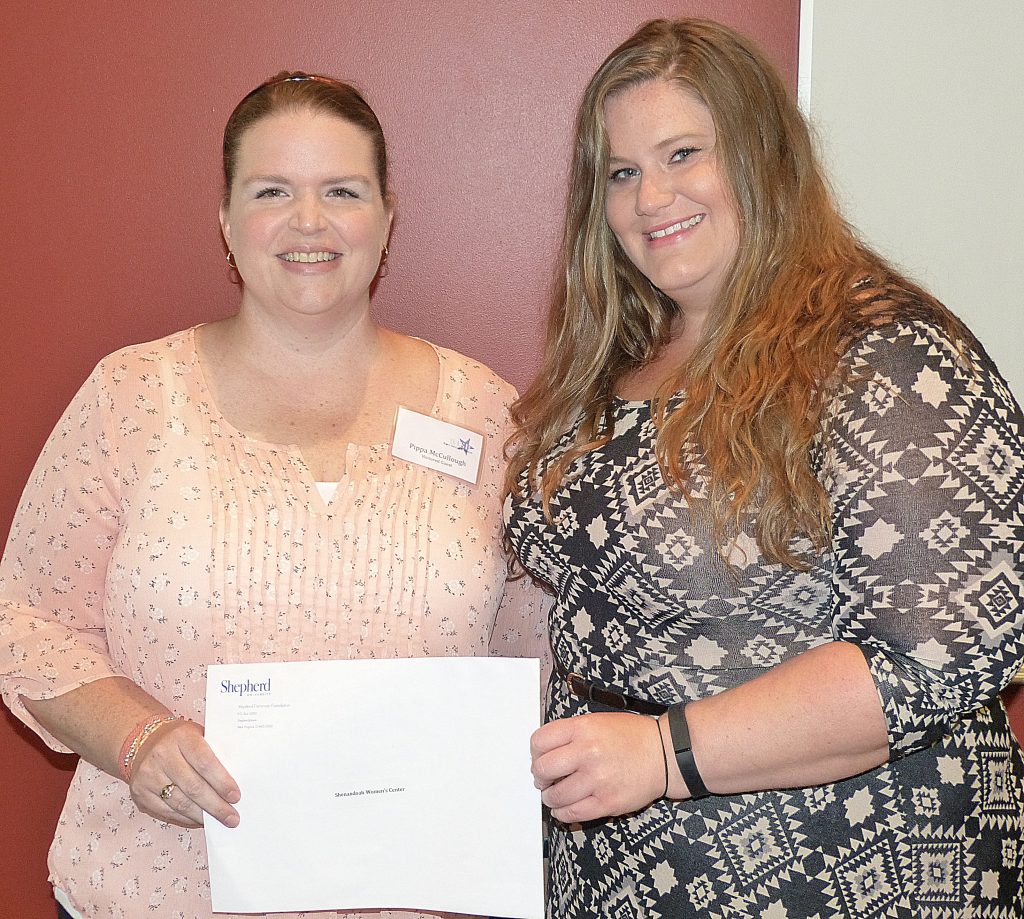 Shepherd Learning Project Winner- Gateway Academy
The Gateway Program (originally called The Washington Gateway Program) has been a cornerstone of the Shepherd experience for more than a quarter century and has been funded through the state of West Virginia. With state funding for this program now exhausted, ensuring that the Gateway Program continues at Shepherd University has been identified as a strategic funding priority. The Gateway Academy aims to further the academic skills of rising 9th grade students in the Appalachian region and inspire them to pursue higher education. It achieves these goals by engaging students in activities, campus mini-classes and field trips to museums in Washington DC and Harpers Ferry. Shepherd University expects 50 students to participate in the Gateway Academy. The WISH grant will ensure the Academy will continue to be offered at no-cost to student participants for at least another year, as many or most of students do not have the resources to otherwise attend.
"With budget cuts and increasing costs, continuing to offer this inspiring program has been difficult at best; but the outcomes are so compelling that those who have been involved in making the Academy happen refused to let it die. And then came WISH! We didn't know if we had the slightest chance to receive this grant, but just by pulling the presentation together, it reinforced to us that no matter what — this Academy would continue. During our time with the WISH committee, we made a promise that if we were chosen to receive the grant, we would stretch every dollar and spend every penny with as much care and frugality as possible."– Holly Frye, Gateway Academy Director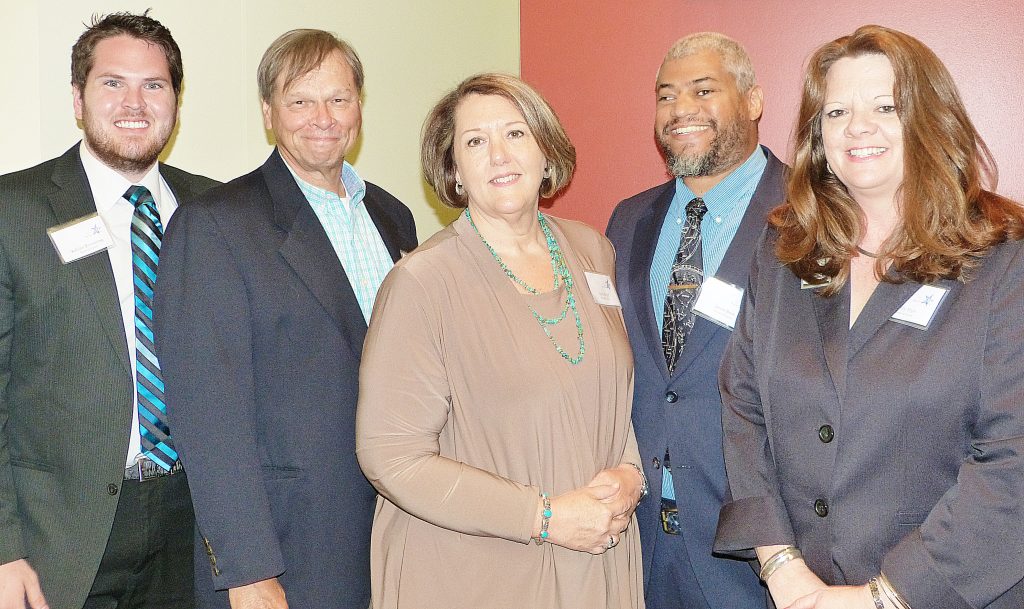 The Computer Science, Mathematics and Engineering (CME) department has requested this grant to implement a curricular revision that includes two new robotics courses. The first new course, Introduction to Robotics, will be a three credit course covering basic concepts of robots and robots design. The second new course, Robotics Seminar, will be a one credit, repeatable course offered every semester to provide students a practical and team based learning environment to work with robotics design and programming. Students will be able to enroll in the Robotics Seminar each semester from their sophomore year through their senior year.
Students in robotics classes and the Shepherd University Robotics Club (SURoC) will participate in robotics competitions, internally or externally. Some of these students will help organize robotics competitions for secondary students in the area. It is envisioned that the new courses will generate five teams to compete in annual robot competition events at Shepherd University and other regional, national and international competitions. The grant will provide stipends for the students who serve as peer educators for the program. It will also provide kits and components necessary to construct the robots and registration fees and supplies for competitions at other institutions and on campus.