Courage to Inspire, Strength to Empower Award
The Courage to Inspire, Strength to Empower Award (based on Adelphi University's award of the same name) was created in 2021 to recognize outstanding female student leaders whose service and commitment to excellence benefit and inspire the members of the Shepherd Ram family.
The award recognizes a student who, through meaningful philanthropic work on- and off- campus, embodies the commitment of WISH to impact and enhance the Shepherd community.
The winner is announced during the annual WISH Membership Program and is invited to vote as an honorary member for the next year's grant awards. Nominations are currently closed. 
2023 Award Winner- Hanna Carlson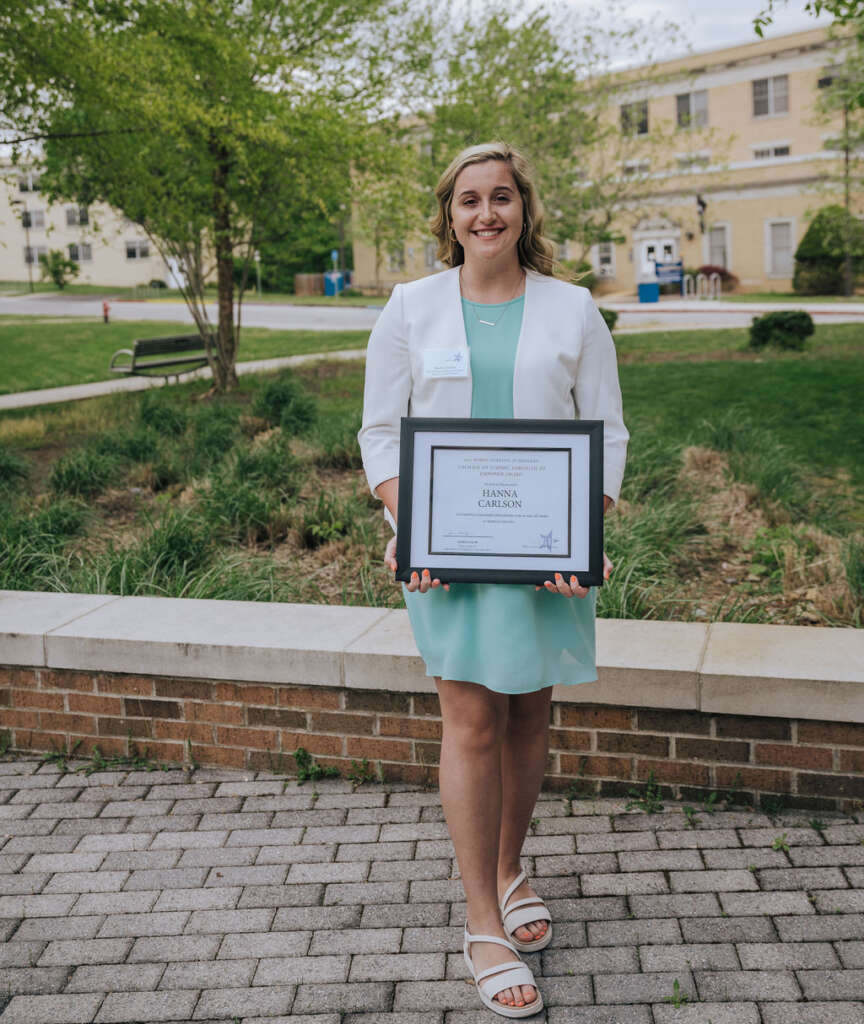 Hanna was nominated by Assistant Professor of Nursing Dr. Lisa Zerull, who said in her nomination that Hanna is "an incredible human being in body, mind, and spirit."
Originally from Moorefield, WV, Hanna was a senior nursing student and President of the Shepherd University Student Nurse Association. She inspired more than 80 nursing students with her heart for service and keen desire to support her peers, faculty, the school of nursing, and the larger community.
Some programs under her SUSNA leadership included: New student nurse orientation welcome for fall and spring terms; mentorship pairs program linking incoming nursing students with upperclassmen; regional community drives supporting multiple groups in need such as Toys for Tots, Meals on Wheels, Relay for Life, and Faith Feeding Freedom food and clothing; and fundraising efforts to support nursing students' participation in the National Student Nurse Association conference (held this year in Nashville, TN).
In addition to being selected for a highly coveted summer nurse externship during summer of 2022 and being offered a full-time registered nurse position to start six months before her graduation date, Hanna also successfully juggled academics, worked in her family's bakery, served as an active member of Delight Ministries at Shepherd, participated in the annual American Red Cross blood drive, and volunteer coached for T-Ball and youth softball teams in Moorefield.
Hanna is an incredible example of someone committed to humble and selfless service, and she exudes positivity and a "can-do" attitude. She will be a huge asset to our community as both a medical professional and a philanthropic steward.
Past Recipients
Alyssa Nazarok, 2022
Danielle Stephenson, 2021