WISH Awards First Ever Courage to Inspire, Strength to Empower Award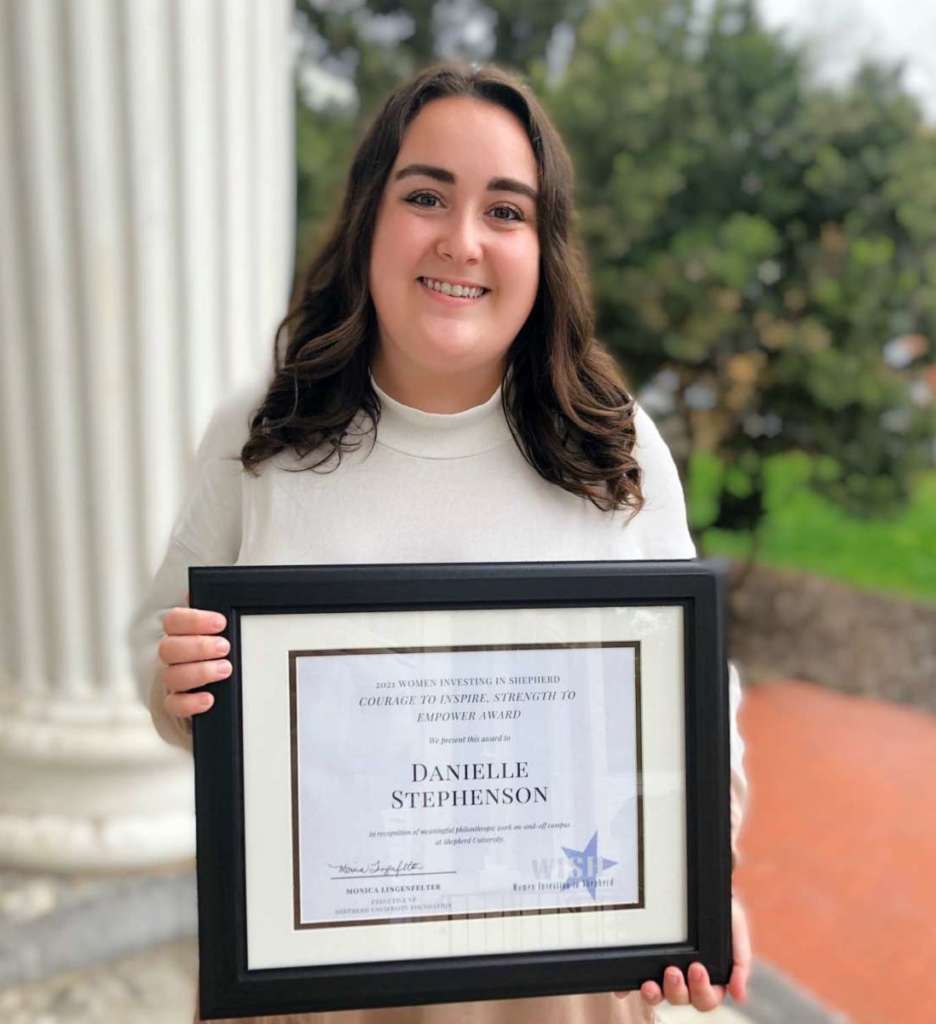 During the WISH 2021 Virtual Membership Program, Dr. Mary J.C. Hendrix announced Danielle Stephenson as the first recipient of the WISH
Courage to Inspire, Strength to Empower
award. The award, which recognizes outstanding female student leaders whose service and commitment to excellence benefit and inspire the members of the Shepherd Ram family, was created this year as a way to recognize and cultivate the next generation of women philanthropy.
Danielle, who currently serves as the graduate assistant for Student Community Service, has served both the Shepherd and her local community in extraordinary ways. Among these are fundraising efforts for local and national charities, a state-wide campaign against the drug epidemic, and most recently, creating an initiative titled "G.I.V.E Through Volunteerism" which aims to bring volunteer activities directly to West Virginia residents.
Read more about Danielle's achievements and the Courage to Inspire, Strength to Empower award here.