Shepherd alumnus honors wife with new scholarship for nursing majors
Patricia Ann "Pat" Johnston was one of six siblings born and raised in Shepherdstown, West Virginia. She aspired to become a physician but chose instead to pursue a more accessible career path in nursing. With the support of scholarship awards, she attended King's Daughters Hospital School of Nursing in Martinsburg, graduating in 1961 as a registered nurse and later returning to teach surgical and medical nursing.
Now her husband, Norval G. Johnston, II '57, has chosen to pay it forward with a named endowed fund in memory of his wife. The Patricia Ann Johnston Memorial Scholarship will support Shepherd students pursuing studies in the areas of nursing.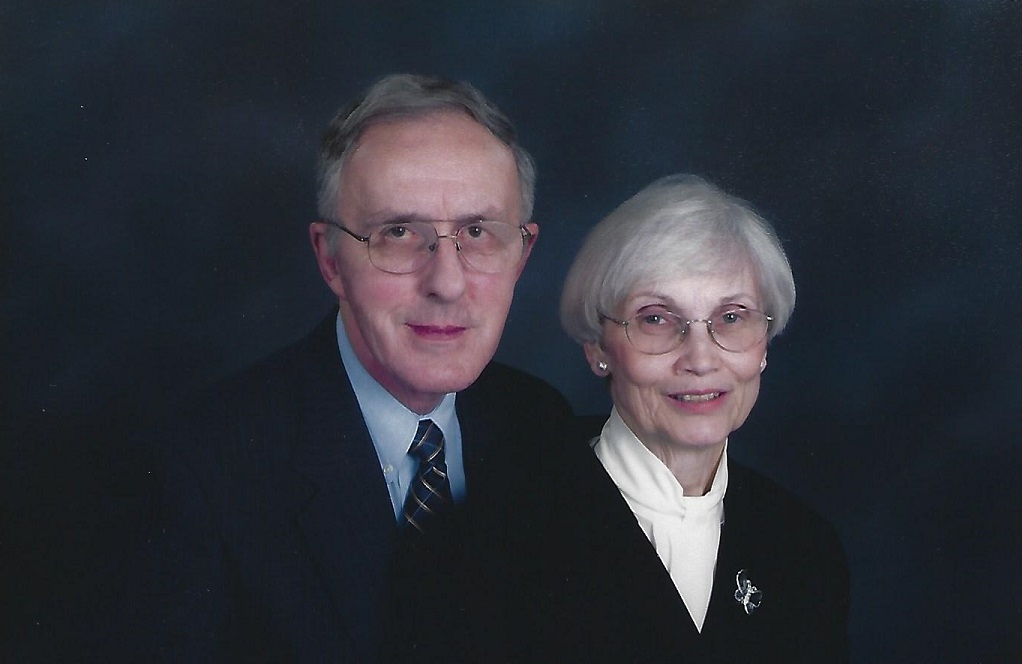 Norval and Pat Johnston met at King's Daughters when he accompanied a neighbor to the hospital during her shift. They were wed on Friday the 13th in July of 1962 and remained married for 58 years until Pat's passing in 2020.
After graduating from Shepherd College with a degree in chemistry, Norval was employed by Corning Glass, where he remained for 37 years until his retirement in 1997. In 1969, Norval was offered a promotion within the company and the family relocated to Big Flats, New York, where they lived for 34 years before returning to the Eastern Panhandle in 2003.
Pat was an active member of the Big Flats community. She provided nursing care at the local evacuation center when two historic floods devastated the area in 1972 and 1975. Several years later she was asked to help establish the Big Flats Community Food Pantry, a nonprofit endeavor supported by four local churches and two service organizations. She went on to direct the organization for 22 years, with the food pantry's clients becoming her second family.
"She often delivered food to people who couldn't read or write, those with legal troubles, and those with disabilities or medical issues," said her husband. "She wanted to help them all."
Pat received several accolades for her work with the community food pantry and evacuation efforts, including the Roses of Thanks by the Big Flats Rotary Club. In 1994, the Big Flats Lions Club named her Citizen of the Year.
Norval has chosen to establish an endowed scholarship in his wife's name to honor her life's work of helping others.
"Pat received her nursing education and training with the support of scholarships," said Norval. "She came from a family of six children and money was tight. I felt it was only right to help Shepherd nursing students who might find themselves in a similar situation."