New scholarship encourages and rewards exceptional Shepherd history majors
Shepherd sophmore Belle Erikson of Washington County, Pennsylvania is the first recipient of an annual scholarship award supporting history majors. The Henriksson History Award is funded by Anders and Ann Henriksson, who have a combined 60 years of service to Shepherd University.
"This scholarship award is our way of encouraging and rewarding exceptional Shepherd history majors and supporting the university's history department," said Dr. Anders Henriksson, who served as chair of Shepherd University's Department of History prior to his retirement. He was also co-chair of the Women's Studies Program, taught Russian and European history, and co-led study abroad trips to Europe in conjunction with Shepherd's World War I history course. Ann Henriksson served as the Study Abroad Director and coordinator for reference and government documents for the Scarborough Library.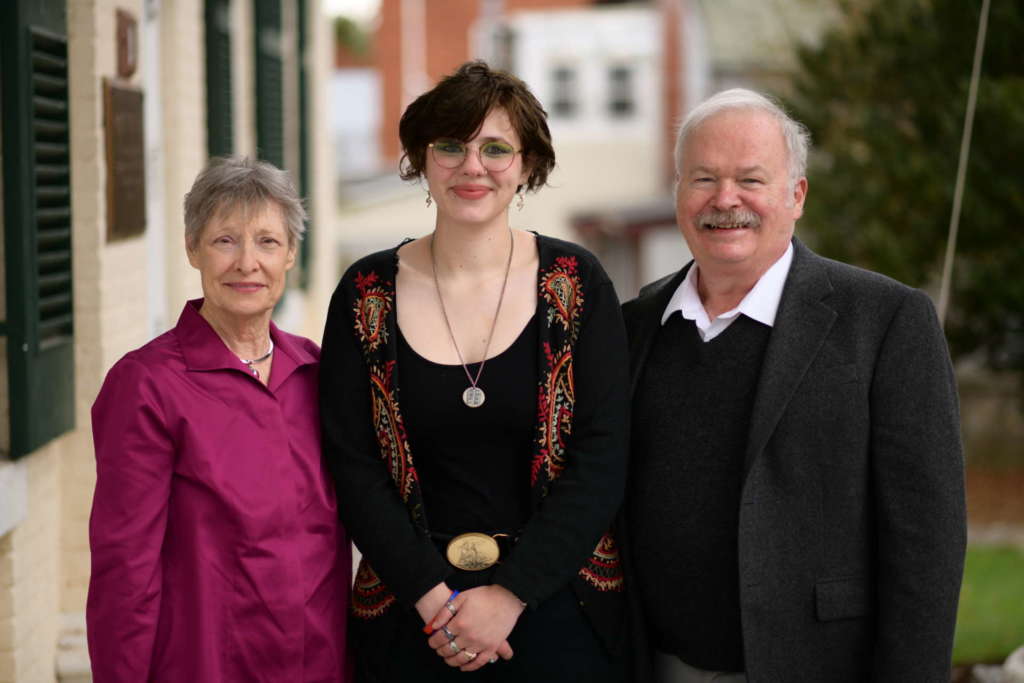 The couple previously established the Anders and Ann Witherspoon Henriksson Endowment, a named fund comprised of three separate awards, including a study abroad scholarship, history scholarship, and faculty excellence award. The study abroad scholarship is designated for students who participate in relevant and meaningful international academic endeavors. These experiences include short-term study abroad courses led by Shepherd faculty and other programs recognized by the Study Abroad Office, with academic credit earned in the areas of English, history, global studies, and/or the foreign languages. The history scholarship is designated for juniors and seniors pursuing a degree in history, while the faculty excellence award supports academic travel and research among Shepherd's history faculty. Funded through a bequest, the endowment qualified the Henrikssons to join the Joseph P. McMurran Society, comprised of a special group of donors who have chosen to make an estate or other planned gift to Shepherd University.
As the 2021-22 recipient of the Henriksson History Award, Belle Erikson expressed gratitude that she says extends beyond the monetary value of the scholarship.
"It's true that this award goes a long way toward lightening the load of tuition," she said. "But beyond that, it reaffirms my decision to pursue this education and career path. It is invaluable to know that there are people who believe in me enough to make this gift and award this scholarship to me."