2023 Women Investing in Shepherd (WISH) Grant Award Reception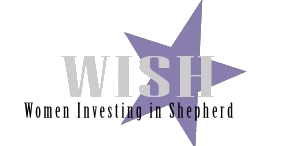 Date
September 17, 2023
Start Time
4:00 pm
End Time
6:00 pm
Location
Erma Ora Byrd Hall
314 N King Street
Shepherdstown, WV 25443
The 2023 WISH Grant Award Ceremony will be held on Sunday, September 17 at 4 p.m. in Erma Ora Byrd Hall. Invitees for this event are current WISH members, grant recipients, and their invited guests.
WISH will be awarding a total of $142,000 to two Shepherd learning projects and two community nonprofits.
To learn more about joining WISH, visit here.