Congress passes the Coronavirus Aid, Relief, and Economic Security (CARES) Act
The Shepherd University Foundation remains dedicated to serving the Shepherd community during the COVID-19 pandemic. You are in our thoughts during these challenging times. To that end, we want to make you aware of some recent tax changes which may be relevant to you at this time.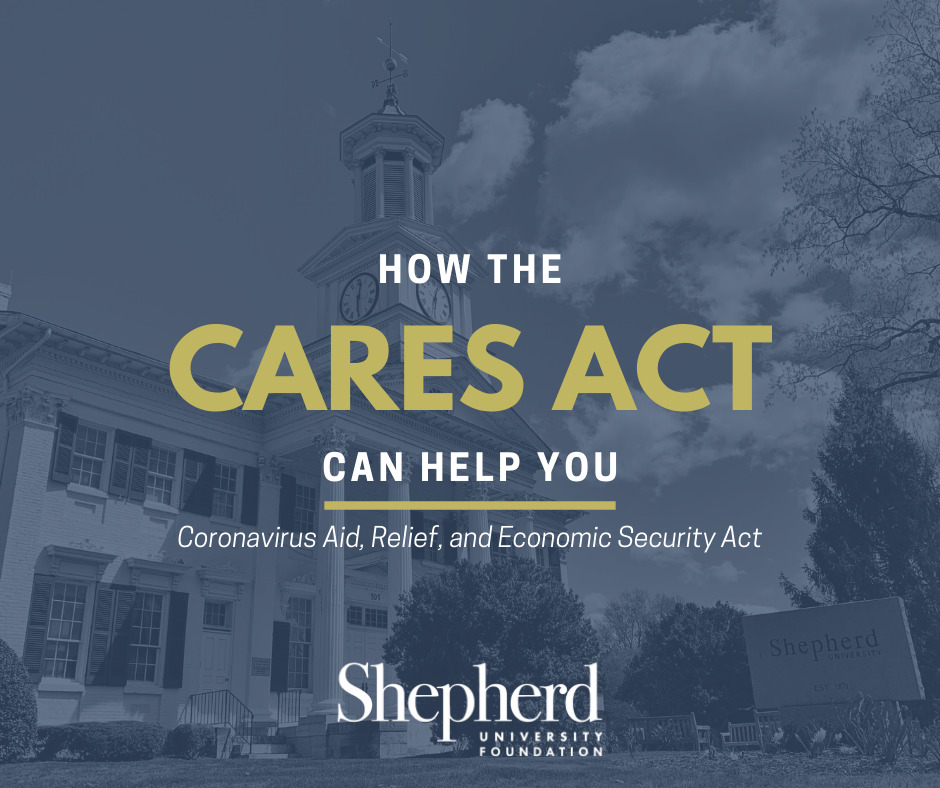 The U.S. Congress recently passed the CARES Act (Coronavirus Aid, Relief, and Economic Security Act) to provide Americans relief during the COVID-19 pandemic. The act includes several provisions that will impact charitable donations in 2020, including waiving the Required Minimum Distribution (RMD) for traditional IRAs. This means that anyone with a traditional IRA does not need to remove funds from their IRA this year. To learn more about the CARES Act, please visit our gift legacy website.
Additionally, if you are still motivated to make a Qualified Charitable Distribution (QCD), thank you! To determine what your RMD would have been this year, please visit our QCD tool through our partnership with FreeWill.
Finally, please let us know how we can be of help to you and your family during this difficult time. If you have questions or simply want to talk, please reach out to us. While our office remains closed to the public with limited staff coverage, we are always available by e-mail and will be checking phone messages. Please contact us using our online staff directory.
Take good care of each other and be well.