The Foundation thanks its Scarborough Society Gala sponsors!
The 17th annual Scarborough Society Gala was held August 10, 2018 at The Bavarian Inn, Shepherdstown to support Shepherd University's Scarborough Library, with nearly 300 invited guests attending the elegant black-tie event. Inspired by the classic Boris Pasternak novel and film adaptation Doctor Zhivago, this year's gala invited guests into a winter wonderland invoking the imperial majesty of early 20th century Russia.
It is with sincere gratitude that the Foundation acknowledges and thanks the businesses and individuals whose generous sponsorships make this popular summertime event possible each year. Presenting sponsors for the event were BB&T Wealth Management, represented by Marty and Marlyn Keesecker of BB&T Wealth Management, Jefferson Security Bank, represented by Cindy and Steve Kitner, Valley Proteins, Inc., represented by Mike and Wendy Smith, United Bank, Inc., represented by Christopher and Samantha Colbert, and Bronfman Rothschild Wealth Advisors, represented by John and Lisa Wolff. Jerry Williams of State Farm Insurance sponsored the band, Souled Out, while Argos USA Corporation served as a program sponsor. Other community sponsors included Stephen Skinner of Skinner Law Firm, Brian Jackson of McMorgan and Company, Bowles Rice LLP, PriceRomine PLLC, Smith Elliott Kearns and Company, LLC, and Ours, Lawyer, and Lewis and Company.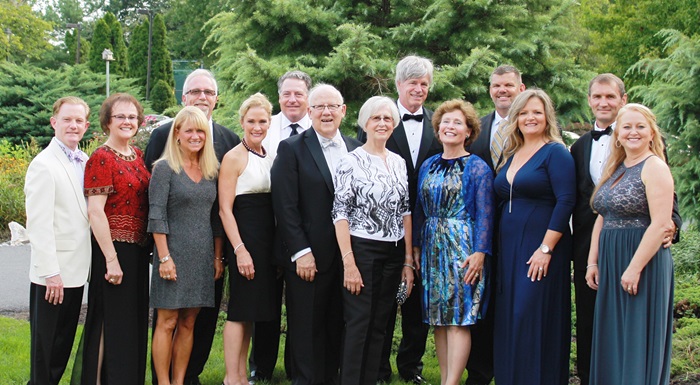 This year, Bronfman Rothschild Wealth Advisors joined longtime gala supporters BB&T Wealth Management, Jefferson Security Bank, Valley Proteins, Inc., and United Bank as a presenting sponsor of the event.
"As a proud alumnus of Shepherd University, I am honored to support the Scarborough Society, along with its many worthy causes," said John Wolff, who serves as managing director and principal of the firm. "I became familiar with the society's mission through my work with the Shepherd University Foundation and am proud to support an organization that works to improve the scope and reach of the university's library system."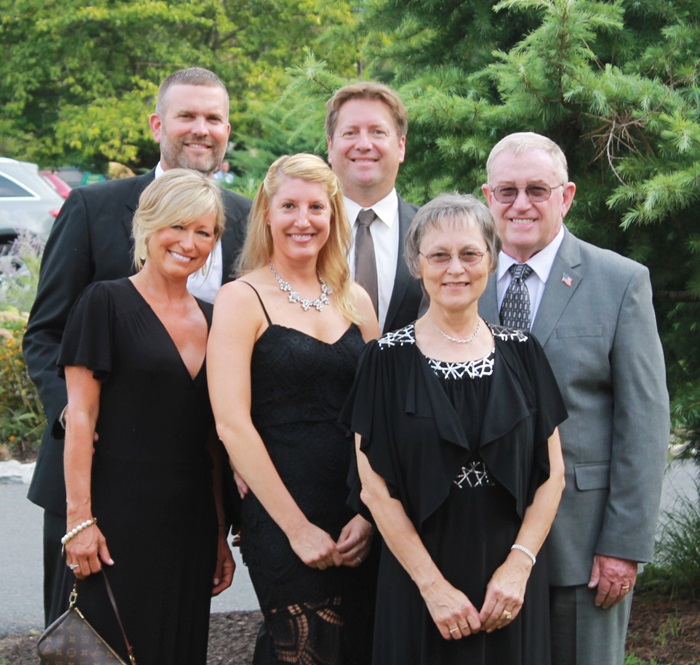 The elegant evening featured decorative touches that transformed the Bavarian Inn into a winter wonderland. Serving as a picturesque photo backdrop for arriving guests was a beautiful sleigh on loan from Shepherdstown residents Chris and Jody Carter. Twinkling evergreen trees and animated reindeer dotted the grounds, while sparkling crystal-beaded trees adorned the table tops, creating the illusion of an icy landscape. During his welcoming remarks, Scarborough Society president Ramon A. Alvarez channeled Doctor Zhivago himself, donning a fur hat and authentic adhesive mustache for a memorable pre-dinner program. Prior to that, guests enjoyed passed appetizers on the patio, including shrimp cocktail with a peppered vodka shot. The plated dinner also featured Slavic-inspired flavors such as a Russian Tea Room salad, beef stroganoff on a bed of bow-tie pasta topped with beet chips, and a dessert bar featuring cheese blintzes and other treats and cordials from the Far East.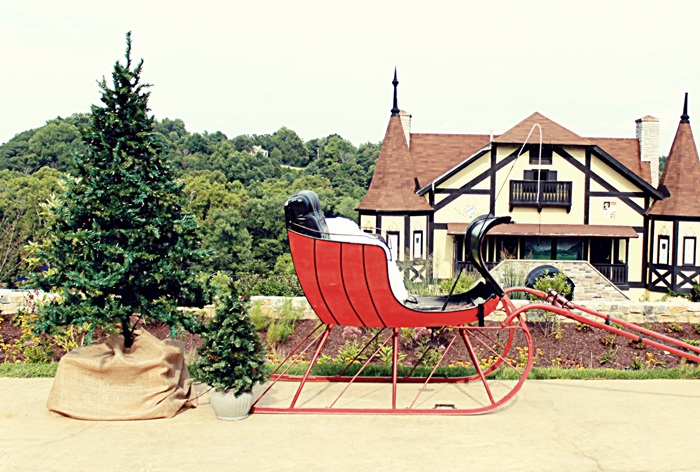 The Scarborough Society, sponsored by the Shepherd University Foundation, serves to support and strengthen the Shepherd University library system. Funds raised by the society provide information technology and other resources to Shepherd students, faculty, and friends.
Memberships in the organization are available on an annual basis and members' names are engraved on a Wall of Honor located in the new addition to the Scarborough Library. Members receive library cards with special privileges and are placed on invitation lists for library lectures, book signings, musical events, seminars and receptions. Anyone interested in becoming a member of the Scarborough Society is encouraged to call the Shepherd University Foundation Office at 876-5397 or (800) 344-5231, extension 5397.
For more photos from this year's gala, visit our image gallery!