Shepherd University participates in #GivingTuesdayNow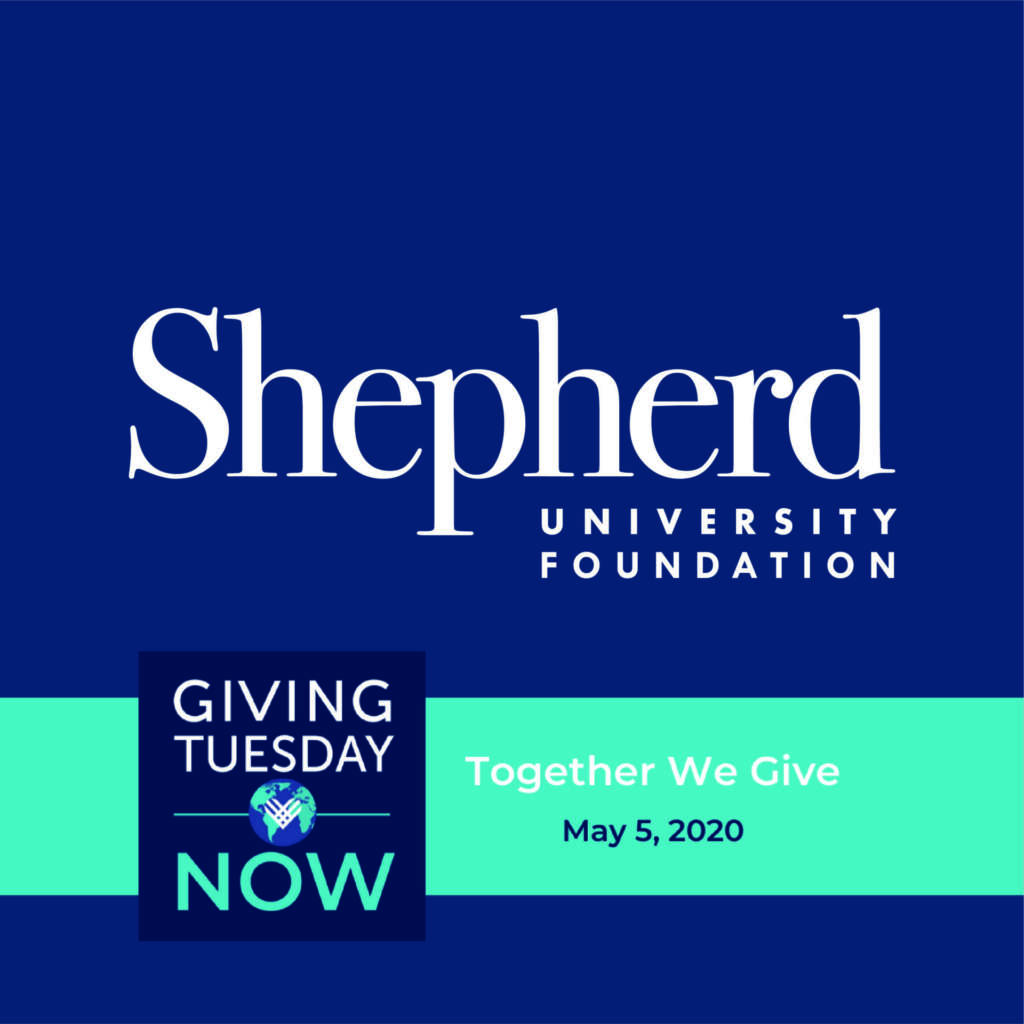 #GivingTuesdayNow is an emergency response to the unprecedented need caused by COVID-19.  A world-wide threat touches every person on the planet and is an opportunity to join together as part of the global community, while focusing our efforts locally. The Foundation is highlighting four programs where your support can make a difference at Shepherd during this time.

Shepherd University Student Relief Fund: The Shepherd University Student Relief Fund, initially created in 2016 during the devastating WV Flooding, now provides emergency funding for immediate student support needed to offset lost jobs, transition to distance learning, medical expenses, and other COVID-19 related circumstances.

Faces Shields/Medical Supplies Production: Our FASTEnER Lab, in partnership with other university departments, public school systems, and local businesses, has created more than 1,800 face shields and more than 120 N95 masks for front line workers and medical personnel. Supplies and materials continue to be needed for production, which will continue through the summer.

Ram Pantry:  The Shepherd Ram Pantry addresses food insecurity issues prevalent in all communities by providing perishable and non-perishable items to Shepherd University students, faculty, staff, and their families who find funding for food to be a major roadblock.

Last Dollar Fund: The Shepherd University Last Dollar Fund provides need-based "gap filling" funds to students with high financial need and limited or exhausted resources. Now more than ever, this fund provides vital support to students who are in good academic standing but are struggling to start and complete their degree due to financial challenges.

Over the past week, we've enjoyed highlighting on Facebook some of the incredible ways our colleagues and neighbors have come together to aid in response to this unprecedented crisis. Now on this day set aside for generosity, we ask that you consider supporting the students of Shepherd University through one of the programs mentioned above. Thank you for your care and concern for our students.

If financial contributions are not possible right now, we understand and hope that you will join us in congratulating our seniors and by finding other ways to support our local community with your time and talents. Learn more at #GivingTuesdayNow.