Shepherd University Foundation Welcomes New Members at Annual Joseph P. McMurran Society and President's Award Dinner Reception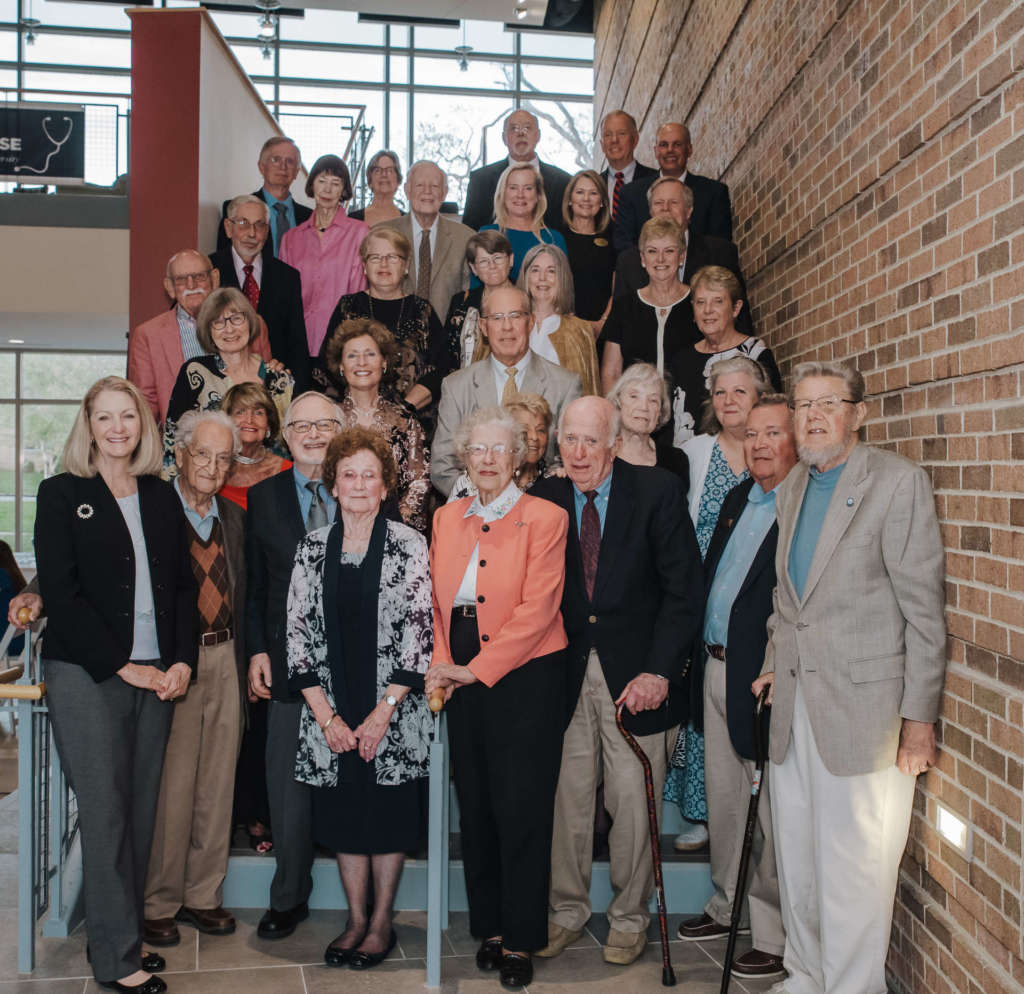 The Shepherd University Foundation was thrilled to welcome the return of the annual Joseph P. McMurran Society and President's Award dinner reception on Saturday, April 30th, 2022. Hosted by Mary J.C. Hendrix '74 and sponsored by the Shepherd University Foundation, the event brings together society members and their guests, along with Shepherd University faculty and administrators, to honor those whom have chosen to share their lifelong financial achievements with the University through estate and other planned gifts. Held in the beautiful bi-level atrium of Erma Ora Byrd Hall with its stunning views of Shepherd's east campus, the elegant event featured a four-course dinner exclusively prepared by Aramark Catering.
During a brief program prior to the meal, President Hendrix applauded the lasting impact that society members' generosity has on the future. "As members of this society, you have shown yourselves to be forward thinking philanthropists," she commended. "You have chosen to share a portion of your life's work and accomplishments by making a planned gift to support Shepherd students and faculty."
President Hendrix also presented the 2022 President's Award to Norm and Jeanie Secrist at the reception. This award recognizes exemplary service to Shepherd University and the broader community.
Foundation president Christopher S. Colbert '95 then welcomed ten new members into the Joseph P. McMurran Society. They included Tina Maria Morris '83, Austin J. Slater, Jr. '76, Regina V. Jones '54, Larry Z. Daily, Ph. D., Christopher and Sherri Janelle, Melinda Merk '91, Stanley C. Marinoff, and James R. (Bob) Fleenor '74 and Carolyn G. Fleenor '78. Each new member was presented with a commemorative gift featuring a framed medallion with personalized nameplate. New members who were unable to attend the event included Martin and Elise Baach, Carmen Slater, D. Scott Roach '80 and Linda Hottell Roach '81, Roxanne R. French '94, Dennis E. Frye '79, Peggy O. Booth '53, Paul S. Garrard, and Donald M. '85 and Jacquelyn Parsons.
Following the program, guests were treated to a performance by Shepherd University music students Korinne Myers and Sianna King. They performed Nocturnes, I. Nuages by Claude Debussy.
Recognized as the first president of Shepherd University, Joseph McMurran set standards of academic excellence that inspired him to make personal financial gifts in order to keep the College operating. Through his dedication to Shepherd, Professor McMurran began a tradition of philanthropy which is carried on today by Society members.
If you are interested in learning more about establishing a planned gift through the Shepherd University Foundation, please contact Monica Lingenfelter or Sherri Janelle, Shepherd University Foundation, P.O. Box 5000, Shepherdstown, WV, 25443-5000, 304-876-5397, [email protected] or [email protected]. You can also visit http://shepherduniversityfoundation.org to learn more.