Shepherd University Foundation announces new scholarship for education majors
JoAnn Vincent '59 was an intelligent, hardworking, and gifted individual, as well as a beloved and influential teacher, according to those who knew her. A native and lifelong resident of Martinsburg, Ms. Vincent was educated in Berkeley County Schools where she would later spend her career in education. Now an endowed scholarship award in her name will benefit deserving Shepherd students following the same path.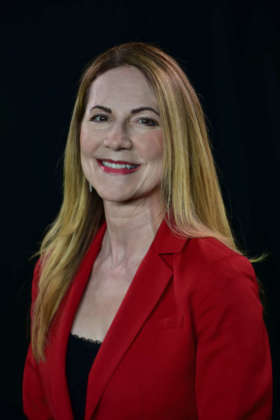 The JoAnn Vincent Scholarship was established through an estate gift to the Shepherd University Foundation. Dr. Jennifer Penland, director of the School of Education, expressed her appreciation for the bequest.
"Ms. Vincent was one of our education alumni," Penland said. "With the increased expenditures of higher education, this generous gift will perhaps allow students to attend college who would not have had the financial ability to do so otherwise."
Ms. Vincent began her career as an elementary classroom teacher. She went on to serve Berkeley County Schools as a reading specialist, instructional supervisor, elementary education supervisor, and director of the county's Head Start program. In 1990 she became principal of Opequon Elementary School, a role she held until retirement.
Over the course of her career, Ms. Vincent developed a reading criteria reference test for the state of West Virginia and entry-level testing procedures for school service personnel. She also incorporated the West Virginia Writing Project into Berkeley County Schools and taught graduate classes at West Virginia University, where she earned her master's degree in education.
Ms. Vincent was actively involved in the Martinsburg High School Alumni Association, where she served as president, vice president, and secretary. She was later named Outstanding Alumna by Martinsburg High. She was also a member of the Shepherd University Alumni Association, as well numerous civic and professional organizations, including the Martinsburg Junior Civic League, United Way, Berkeley Literacy Council, and the West Virginia Council PTA.
Ms. Vincent was also an active member of St. Joseph's Catholic Church, where she held the role of Extraordinary Minister of Holy Eucharist. She served on the boards of the parish's day care and Catholic school, where she assisted with curriculum and special services.
"JoAnn dedicated her life to the education of children as well as future educators," said Mary Catherine Lehman, secretary of Saint Joseph's Parish. "She was generous with her time and talents."
Ms. Vincent passed away in 2016. Her legacy gift will benefit deserving education majors at Shepherd for generations to come.