Shepherd University awards new nursing scholarship
The Foundation is pleased to announce the first award of a new scholarship in support of students studying nursing at Shepherd. The Noah Jayce Washington Scholarship is an annually funded scholarship established by Shepherd alumna Allyson Orndorff Washington '13 and her mother, Brenda Orndorff, in memory of Allyson's infant son, Noah Jayce Washington. The first award was made during the 2017-2018 academic year to Shepherd senior Ashley Jodoin of Huntingtown, Maryland.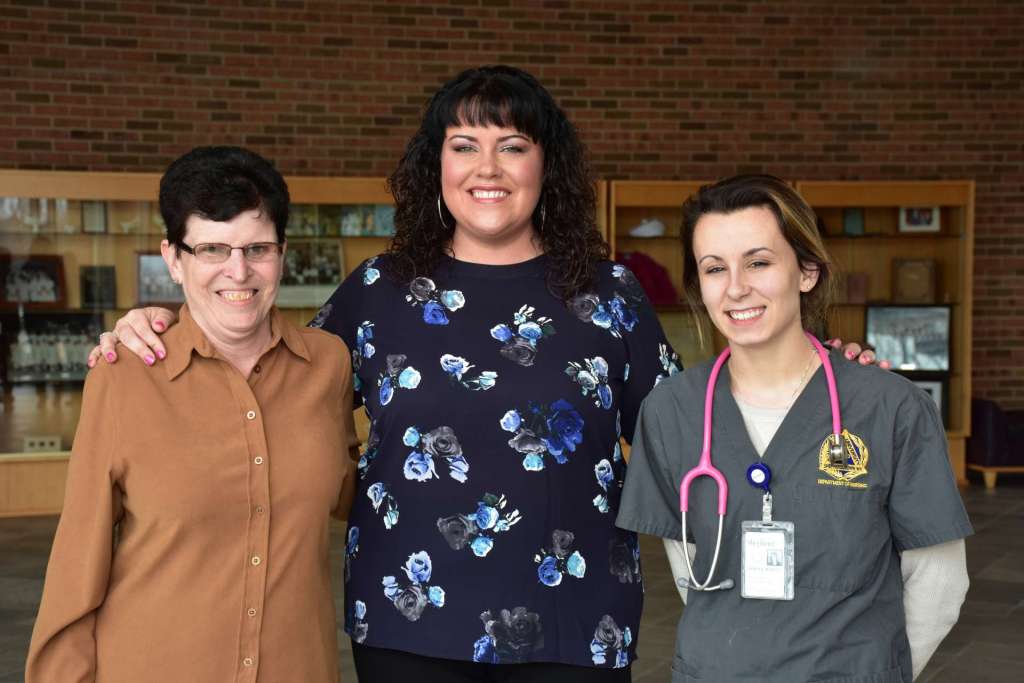 Allyson was in her junior year of Shepherd's nursing program and preparing for midterm exams when her infant son, Noah Jayce Washington, died at birth at 30 weeks gestation. Wishing to honor Noah's memory, Allyson and her mother chose to establish a scholarship in his name through the Shepherd University Foundation.
"I felt that it was a good way to remember him and also give back because people will benefit from this award money, and then other people will benefit from having qualified nurses," said Washington, who believes her own loss has given her a unique perspective in her role as a nurse for Hospice of Washington County.
"I believe that everything happens for a reason," she added.
For Allyson, nursing is more than just a job, or even a career – it's a calling.
"I feel it's a privilege to go into peoples' homes and take care of them and their families at this particular time in their lives," she said. "Everything I've learned [about death] is from being hands-on, and what I've learned is that death is just as amazing as birth. My patients have taught me this."
In spite of her personal tragedy, Allyson graduated on time before taking a year off to process Noah's death and spend time with her two older children. She credits her professors at Shepherd for helping her through her loss while also keeping her on track.
The Noah Jayce Washington Scholarship is designated in support of nursing students with a 2.5 GPA or higher who have financial need. Recipients of the award are chosen by Shepherd's nursing faculty.