Shepherd alumni create scholarship for education majors
Paul Armstrong '70 and Judy Harris Armstrong '70 each enrolled at Shepherd their freshman year as recipients of the West Virginia State Board of Education Teaching Scholarship, which offered four-year paid tuition and fees. Both were education majors. When they later met at a Phi Sigma Epsilon fraternity party, they attributed their respective scholarships as the beginnings of fate bringing them together.
The couple has now chosen to create the Paul V. Armstrong and Judy Harris Armstrong Education Scholarship as a way to give back to their alma mater. The gift was inspired by Shepherd's Last Dollar Fund, which provides gap funding for deserving Shepherd students.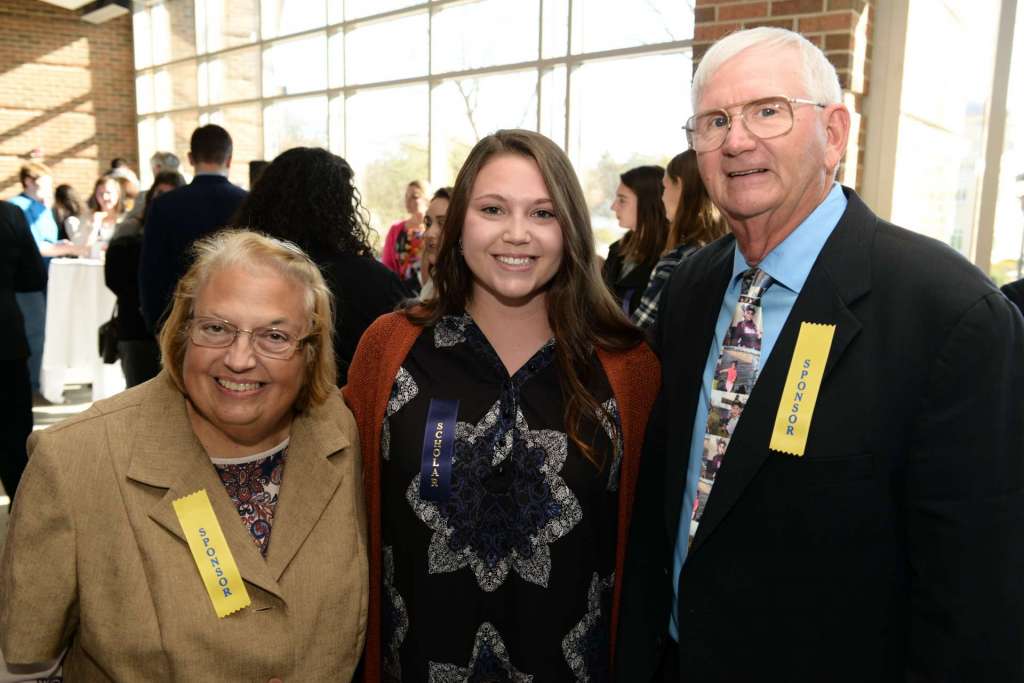 "Both of us had positive experiences working for a combined 60-plus years in the field of public education," said Paul, an elementary education major whose teaching career included classroom instruction, administration, and educational research. As a secondary education major, Judy performed her graduate work in adult education and spent her career teaching adult basic education, as well as secretarial studies and English at the college level.
"These experiences motivated us to help provide the same opportunities for other students training to become teachers," Paul said. "We believe this scholarship is a 'pay it back' and 'pay it forward' opportunity for us."
Paul and Judy actively engaged in campus life during their time at Shepherd. Paul worked as manager, statistician, and publicity director for the football and basketball teams, while Judy joined the cheerleading squad and served as president of the Panhellenic Council and as treasurer for Sigma Sigma Sigma sorority. Additionally, Paul was named both Outstanding Freshman Boy and West Virginia Intercollegiate Athletic Conference Football Statistician of the Year in 1967 and 1968, and was selected to Who's Who Among Students in American Universities and Colleges in 1969-70.
"Our favorite memory [of Shepherd] has to be meeting each other and all the good times we had together," stated the couple.
Created through the Shepherd University Foundation, the Paul V. Armstrong and Judy Harris Armstrong Education is designated in support of West Virginia residents majoring in education, with preference given to graduates of Philip Barbour High School, Richwood High School, Williamstown High School, or Braxton County High School. The first award was made for the 2019-2020 academic year to Jade DiNello, a senior elementary education major from Berkeley Springs. The couple had the opportunity to meet Jade at the 2019 President's Reception for Donors and Scholars held on November 3, 2019 at Erma Ora Byrd Hall.