Shepherd alumna creates two deferred scholarship awards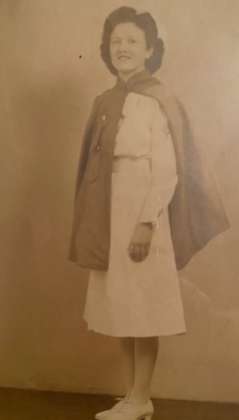 For alumna Tina Maria Morris '83 theater was a large part of her Shepherd experience.
"I was involved in every stage production in one way or another during my time at Shepherd," said Tina. "I really loved the theater program. My love for theater and the arts is an integral part of who I am."
Now Tina has chosen to establish a named fund to benefit Shepherd students pursuing a major or minor in contemporary theater studies. A deferred gift, the Tina Maria Morris Scholarship for the Dramatic Arts was created through a bequest in her will.
While at Shepherd, Tina pursued and graduated with a Regents Bachelor of Art degree and was inducted into Alpha Psi Omega dramatics honorary, noting that theater was offered only as a minor at the time. That changed in 2017 when the university began offering a Bachelor of Arts in contemporary theater studies. Tina acknowledged that she would have majored in theater had it been available to her.
"I had always intended to take my chances in New York [as a stage actor], but I had family obligations that required me to go to work right after college. During my time at Shepherd I was involved in plays with my classmate, Eric Lamp, who was with the original cast of 'La Cage aux Folles,'" explained Tina, who is now a contractor for the U.S. Department of Defense and resides in Fredericksburg, Virginia. "With this scholarship, I would really like to help someone follow their dream right out of school."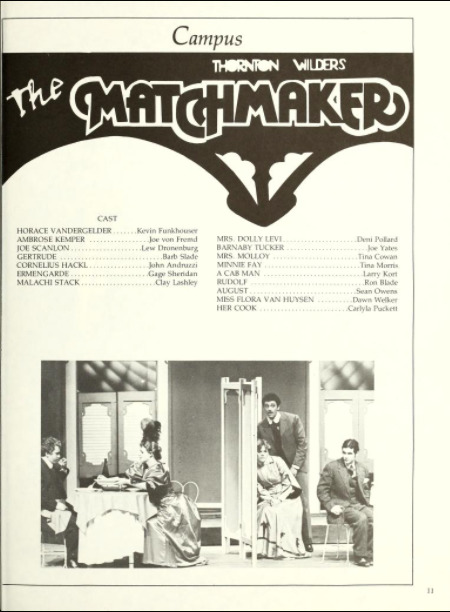 Tina chose to name a second deferred scholarship in honor and memory of her mother, who served as a registered nurse during World War II. The Opal D. Morris Nursing Scholarship will benefit students enrolled in Shepherd's nursing program.
Having grown up in a small town in North Carolina, Opal Morris was recruited as a nurse trainee by St. Leo's Hospital in Greensboro, North Carolina, paying only what her family could afford in the way of tuition with the nurses offering to cover the rest.
"My grandmother scraped together $100, which was a lot of chicken-and-egg money in 1940," said Tina. "My mom was able to get a college education and went on to be a nurse during World War II and help her country. She was able to do that through the generosity of other people."
"It makes a real difference to have a profession that you can easily apply and that helps people," she continued. "I hope the Opal D. Nursing Scholarship will make a difference in the lives of the students who receive it."