Scholarship created for English/English education majors in memory of Dr. Lee Keebler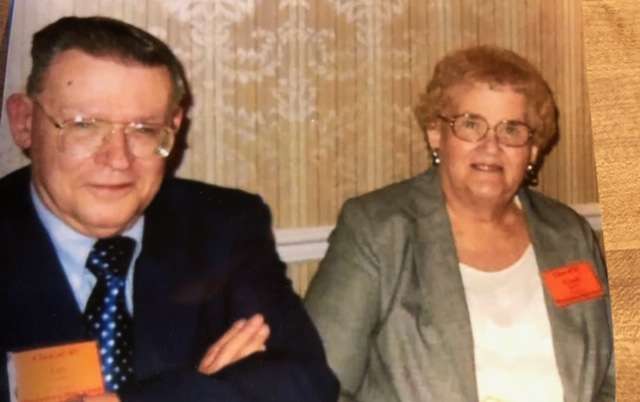 Dr. Lee '60 and Wanda '61 Keebler touched the lives of numerous students in Berkeley and Jefferson Counties during their respective careers in education, which spanned more than 60 years collectively. Dr. Keebler was a professor of English at Shepherd College for 31 years, 17 of which he spent serving as chair of the Department of Language and Literature. Meanwhile, Mrs. Keebler spent the majority of her career as an educator in the Jefferson County public  school system, teaching at Shepherdstown Junior High for 28 years until her retirement in the 1990's.
The couple met, fittingly, in their freshman English class at Shepherd College, from which Dr. Keebler graduated with a B.A. in English and Mrs. Keebler a B.A. in secondary education. They were married for 55 years until Dr. Keebler's passing in September 2017. To honor her husband's memory, Mrs. Keebler has established the Dr. Lee E. and Wanda T. Keebler Scholarship in support of English or English secondary education majors. Mrs. Keebler is also a member of the Joseph P. McMurran Society, a special group of donors whose foresight and generosity have led them to include Shepherd University in their estate plans.