Scholar Spotlight with Roshelyn Mesina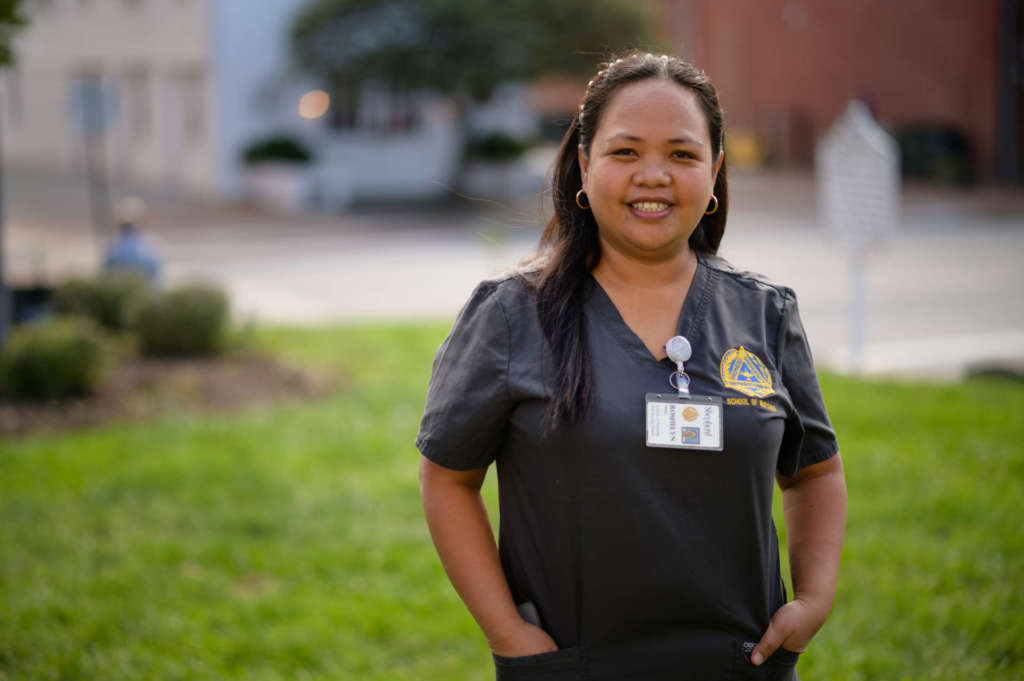 This week's Scholar Spotlight features senior nursing major Roshelyn Mesina. Roshelyn is the recipient of the Amanda Smailes Memorial Scholarship.
Designated for nursing students from the state of WV or the county of Frederick, MD, this scholarship was created in 1999 by the family of Amanda Smailes, a Shepherd student who was tragically killed in 1997 by a drunk driver trying to outrun WV State Police. As a result of this tragedy, the West Virginia legislature passed the "Smailes Bill" (H.B. 2221), which deems causing police chases that result in injury to innocent bystanders a felony.
"I am thankful and grateful for being chosen as one of the recipients of the Amanda Smailes Memorial Scholarship," said Roshelyn.