Scholar Spotlight with Mary Barker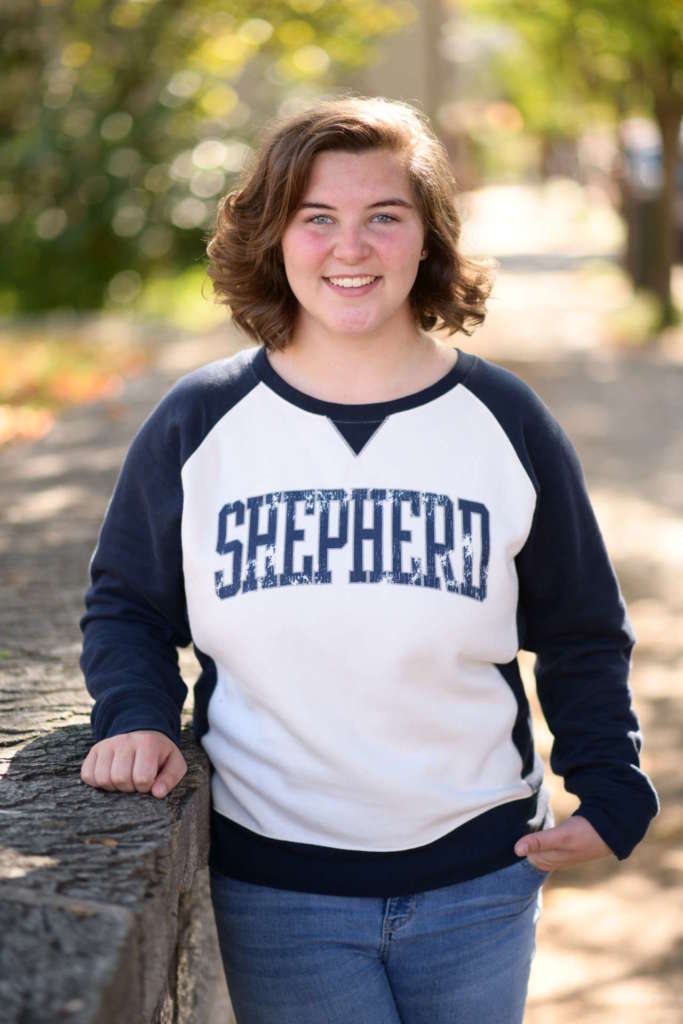 This week our Scholar Spotlight is on Mary Barker, a freshman English major from Madison, WV. She is a recipient of the Ralph Burkhart Legacy Scholarship, a general academic award funded by Ralph and Margaret Burkhart, who were devoted to philanthropy during their lifetime – in addition to Shepherd University, they also made generous gifts to City Hospital, Hospice, and numerous other charities. Recipients of the Burkhart Legacy award are selected by the Honors Program.
Mary also benefits from the Shepherd Fund, which provides vital financial support for virtually every aspect of the Shepherd experience, including student scholarships. Both awards were a blessing for Mary and her family.
"I have a twin sister and we both wanted to go to college," she explained. "These scholarships have helped to lessen the financial stress my parents faced in that endeavor."