Professor of social work receives Mentzer Award for Inspirational Teaching
Congratulations to Dr. Geri Crawley-Woods, professor of social work and 2019 recipient of the Mentzer Award for Inspirational Teaching (MAIT). The award was presented during Shepherd University's 71st Annual Student Recognition Day on April 23, 2019. Dr. Crawley-Woods was nominated by Osmund Anderson, a social work major from Charles Town.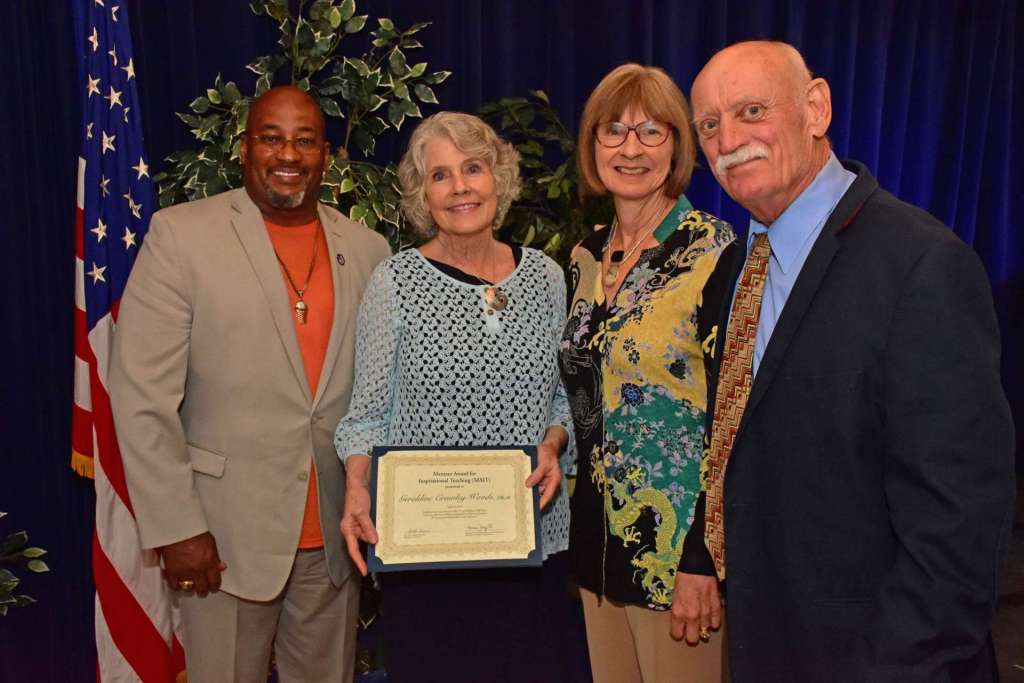 The MAIT was created by Shepherd alumna Susan Mentzer-Blair '72 and her husband, William "Bill" Blair, to honor a full-time professor recognized by Shepherd students for being particularly inspiring and having a profound effect on his or her students. Sue's brother, Dr. John Thomas "Tom" Mentzer, served as inspiration for the award. Tom received a similar accolade from his PhD candidate students at the University of Tennessee in Knoxville, where he held the Bruce Chair of Excellence in the business department. The MAIT honors Sue's brother, who passed away in 2010, as well as her mother, who followed in 2014. A portion of each of their estates was used to create this unique recognition.
Sue Mentzer-Blair is a retired school counselor with Frederick County Public Schools in Maryland, and also serves as a director emerita on the Foundation's board of directors. Bill Blair is also a retired educator, having taught history and worked as a school counselor with Jefferson County Public Schools in West Virginia.
This year's presentation marked the third award of the MAIT. Dr. Timothy Nixon, an associate professor of English, was the first to receive the award in 2017, while Dr. Stephanie Slocum-Schaffer, an associate professor of political science, received the award in 2018.
All Shepherd students were invited to nominate a professor for the award and briefly describe how he or she has made a difference in their life or the life of a classmate.