New scholarship to benefit female biology majors
Shepherd alum Melanie Files '70 was inspired to create a scholarship opportunity for female students studying biology at Shepherd after attending a master naturalist class with Dr. Laura Robertson, an assistant professor of Biology at Shepherd University. A retired 9th grade science teacher with Morgan County Schools, Melanie bonded with Dr. Robertson over a discussion about the growing number of Shepherd students who demonstrate financial need. That conversation led Melanie and her husband, Rick Lowman, to create the Files-Lowman Scholarship, an annually funded award in support of female junior or senior Biology majors or minors at Shepherd. If no Biology student is eligible, the scholarship may be awarded to female students majoring or minoring in Chemistry or Physics. The first award of the Files-Lowman Scholarship was made for the 2019-20 academic year to Brooke Shaffer, a senior Biology major from Martinsburg, WV.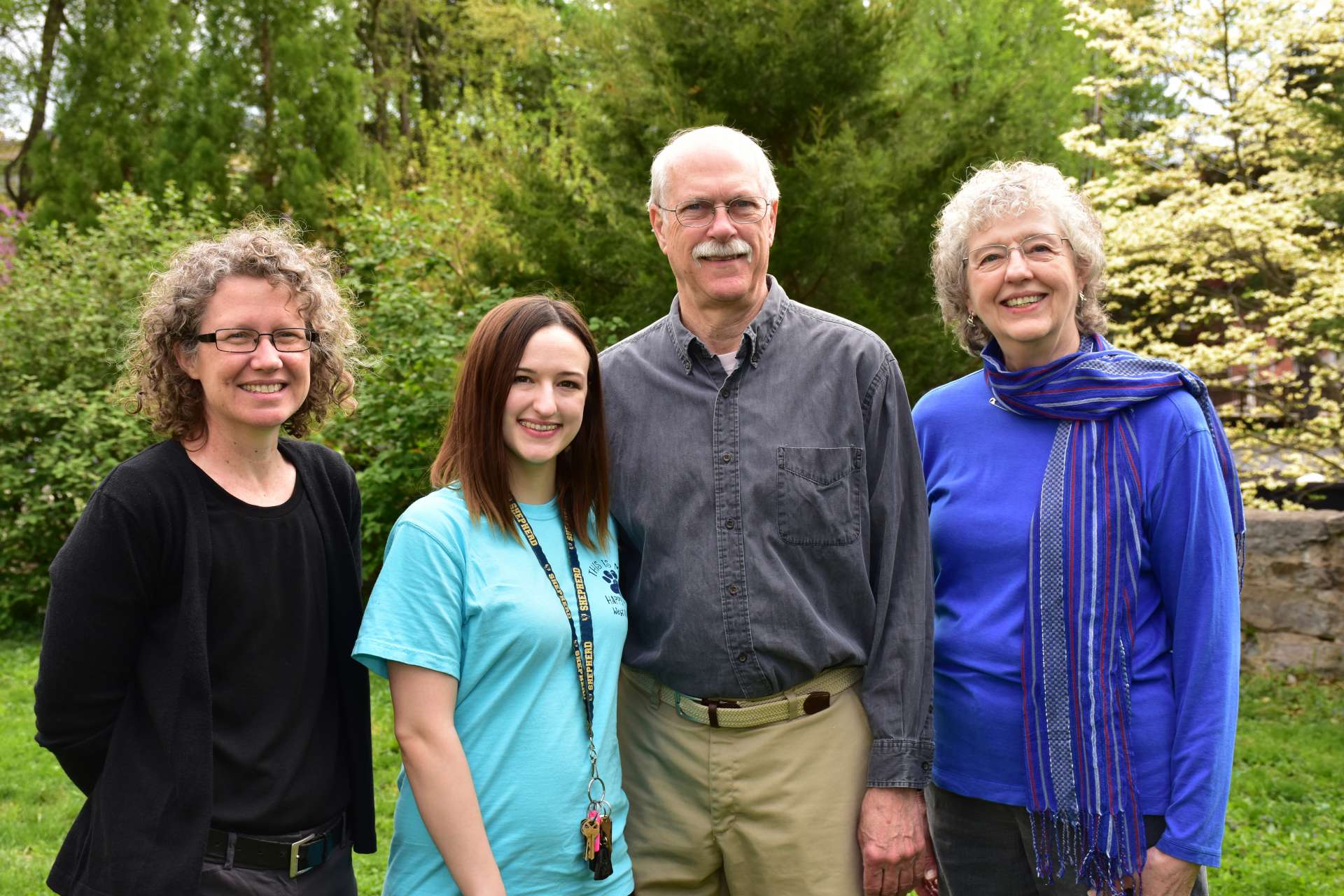 "My inspiration came from talking to Laura and thinking we need to help women in science," said Melanie, who also requested Dr. Robertson select the award recipient each year from a list of eligible candidates.
"She's their instructor, she knows them best, and she's such a delight," explained Melanie. "When Laura talks about teaching at Shepherd, she smiles. She just really loves it."
Melanie graduated from Shepherd in December 1969 with a B.A. in Biology. She and Rick are each Master Gardeners, Master Composters, and Master Naturalists. The couple teaches a master composting class together through the Berkeley County Solid Waste Authority. Rick also serves as president of the Master Gardeners Association. His hobbies include nature photography, while Melanie is a member of Women Investing in Shepherd (WISH) and serves on the organization's grant committee.