New Scholarship Created in Honor of Shepherd Graduate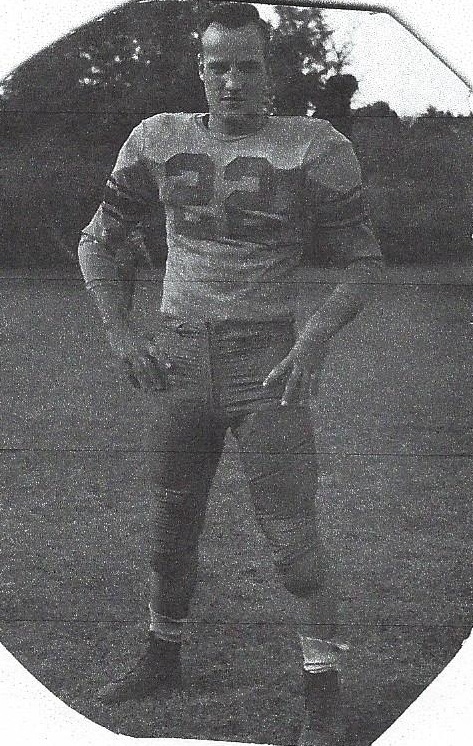 The Manross Family Scholarship in Honor of Bill Manross was established by Ira '60 and Joan '61 Manross to honor the memory of Ira's brother, William "Bill" Manross, Shepherd graduate with the Class of 1953. The scholarship will support students pursuing studies in the field of education.
Bill Manross was born in Vandergrift, Pennsylvania and raised in Springfield, West Virginia. He attended Romney High School where he played football and ran track, which was only the start of his athletic career. Bill was offered and accepted a scholarship to play football at Shepherd.
"He was always pleased that he took Shepherd up on their offer," explained Ira, who enjoyed watching his older brother play football. The family would attend every weekend home game, and their mother always baked cookies for the trip. "It was always something to look forward to, to go see a Shepherd football game, meet some players, and enjoy some cookies," Ira recalled. Bill became one of the first members inducted into the Shepherd Athletic Hall of Fame.
Following his time at Shepherd, Bill joined the military where his academic background earned him a position in the medical corps. He eventually moved to Dublin, Georgia where he worked as the Chief Physical Therapist of the Carl Vinson VA Medical Center until retirement.
With six family members attending Shepherd, the Manross family has a strong connection to the university. Bill met his wife, Susanne, and Ira met his wife, Joan, all while students at Shepherd. Ira and Joan's sons, Mark and Dean, also graduated from Shepherd.
"Bill was the one that opened the door," said Ira in response to the family's connection to Shepherd.
The Manross Family Scholarship in Honor of Bill Manross will provide support for future students looking to start their journey at Shepherd University. The scholarship will honor the life and carry on the legacy of Bill Manross for years to come.
To learn more about creating a named fund through the Shepherd University Foundation, please contact the Shepherd University Foundation, P.O. Box 5000, Shepherdstown, WV, 25443-5000, 304-876-5397 or visit https://shepherduniversityfoundation.org.