New Scholarship Created in Support of Student-Athletes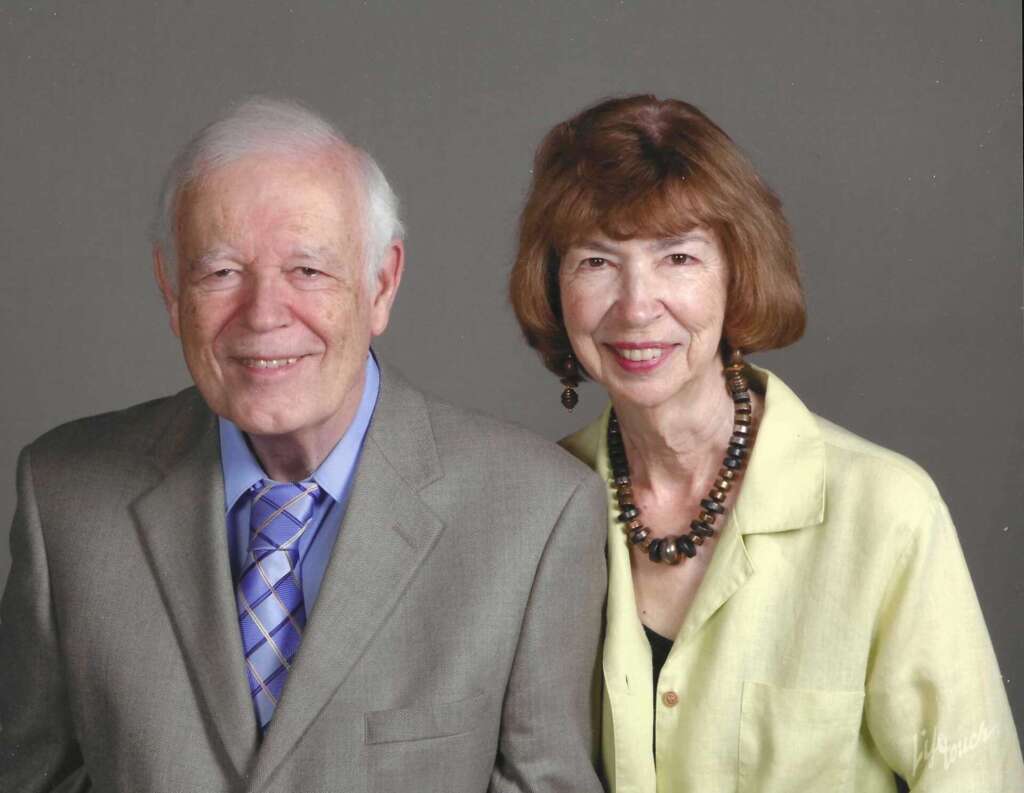 Longtime supporters of Shepherd University, graduates Jack '61 and Pat '60 Egle are continuing to give back with the Jack and Pat Egle Athletic Scholarship. This annually funded award will support student-athletes participating on the Shepherd University Women's Basketball, Men's Basketball, and Women's Volleyball teams.
Both biology majors, Jack and Pat met during their time as Shepherd students. They were active members of a fraternity and sorority and created enduring friendships throughout their undergraduate careers. For Pat, the decision to attend Shepherd stemmed from its close proximity to her hometown of Harpers Ferry, WV. Born and raised in Shepherdstown, the institution was also a local option for Jack, and he had family ties with the school. His mother was a Shepherd graduate and his father worked as the business manager at the University.
"I really didn't consider going anywhere else," Jack explained regarding his relationship with Shepherd.
Following graduation, both Jack and Pat continued in the field of science. For a year after graduating, Pat worked in cancer research at NIH and later in microbiology research at West Virginia University (WVU). After this, she continued as a research specialist with the Medical College of Virginia at Virginia Commonwealth University (VCU) where she would eventually retire. Jack continued his studies in graduate school, earning his Ph.D. in Pharmacology from WVU. He retired from his position as Professor of Pharmacology at VCU.
Jack and Pat's passion for Shepherd University remained steadfast throughout their professional careers. They lived in Richmond for 50 years and returned to Shepherdstown about seven years ago.
"We came home," Pat recalled about their move.
Jack and Pat have continued to support the University in a variety of ways, including the creation of the Jack and Pat Moler Egle Scholarship in support of West Virginia residents majoring in biology or chemistry and contributions to the memorial scholarship named for Jack's parents. They are also active in many Shepherd organizations, including the Joseph P. McMurran Society, the Scarborough Society, and the President's Club. Pat also enjoys her membership with Women Investing in Shepherd (WISH).
"Since we had the opportunity to attend Shepherd, I hope that we can help other students realize their education ambition," Pat stated about their unwavering support.
Their latest contribution, the new Jack and Pat Egle Athletic Scholarship, highlights their passion for Shepherd athletics. Even during their time away from Shepherd, they remained enthusiastic about the success of the Shepherd Rams.
"I grew up in Shepherdstown and I started going to Shepherd sports events when I was a young child. Even when we had been away from Shepherdstown for so long we continued to follow the Shepherd sports teams," Jack explained.
The time Jack and Pat spent at Shepherd helped to shape their future endeavors. Now, through their continued generosity, they continue to give back to the Shepherd community and future generations of students.
To learn more about creating a named fund through the Shepherd University Foundation, please contact the Shepherd University Foundation, P.O. Box 5000, Shepherdstown, WV, 25443-5000, 304-876-5397 or visit https://shepherduniversityfoundation.org.