New scholarship created for Shepherd University Women's Volleyball
Prior to taking on the role of official scorer for the Shepherd University Women's Volleyball program in 2006, Phil Porterfield had never attended a single volleyball match. That soon changed and his interest in the sport grew exponentially.
"You really get hooked when you start going to matches," said the Charles Town native and longtime follower of Shepherd athletics.
Now Phil has chosen to establish an annually funded scholarship award in support of the Women's Volleyball program. The first award of the Phil Porterfield Women's Volleyball Program Scholarship will be made in the 2020-2021 academic year to a member of the team.
"The women's volleyball team at Shepherd has such a great group of students who happen to also be athletically talented," said Phil. "Being right there at the table you get to know them all, and they all are such quality individuals. I've just been so impressed with the young ladies that our coaches have recruited."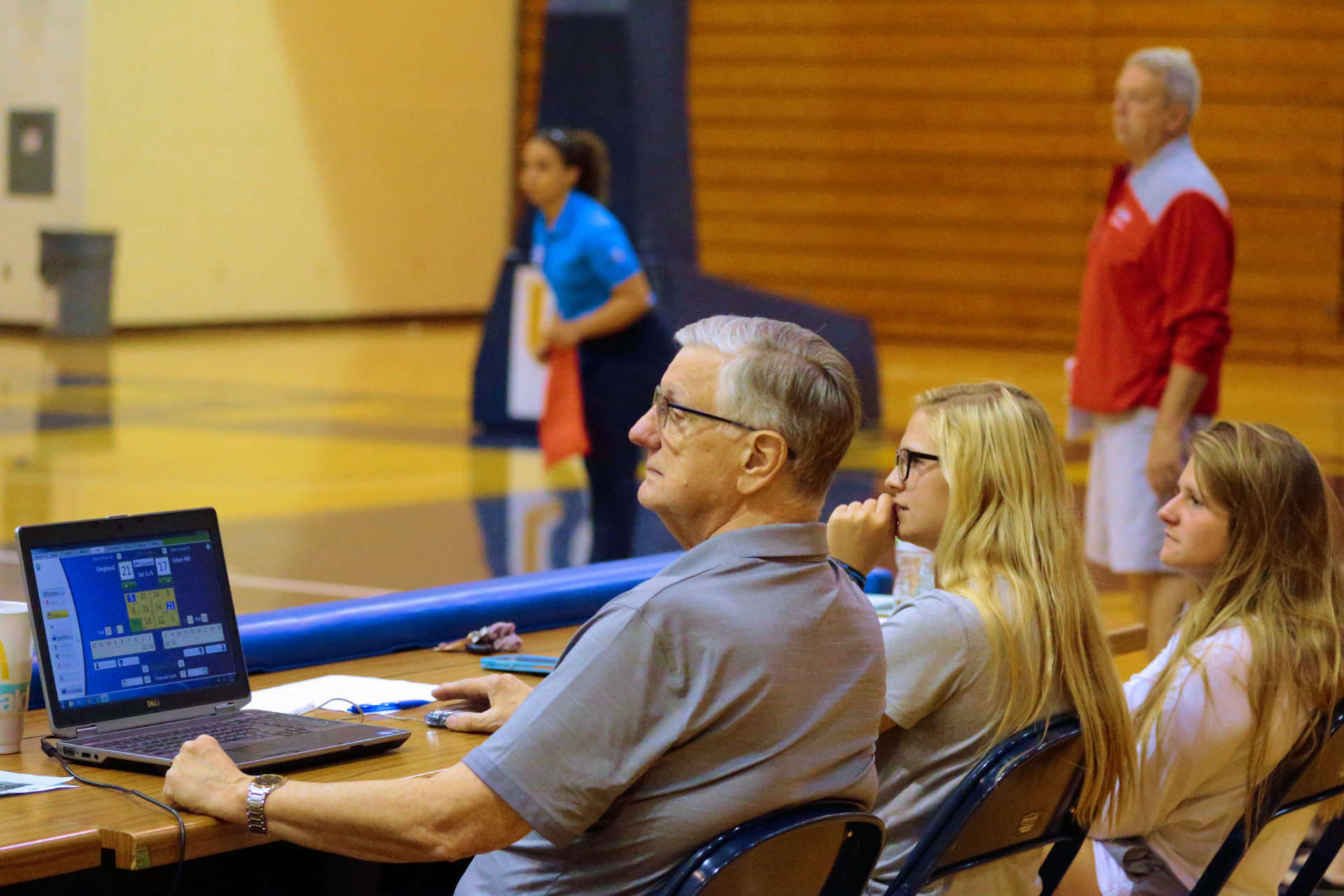 Phil is retired from the banking and financial services industry and has remained engaged with the local and campus communities for more than four decades. He served on the Jefferson County Board of Education for 10 years, including a two-year term as president. He has also supported Shepherd University in various ways since 1971 when he began contributing to the Albert C. and Jeanne V. Nerhood Memorial Scholarship following the passing of his longtime neighbor, Al Nerhood. He went on to serve several terms on the Shepherd University Foundation board of directors and its Investment Committee, and has continued to support various scholarship awards and athletic programs over the years. His wife, Barbara Porterfield, is a member of Women Investing in Shepherd (WISH).
A former track & field athlete in college, Phil has followed Shepherd athletics for more than 45 years. He began working the scorers' table for the Men's and Women's Basketball teams in the early 1990s before being recruited to serve as official scorer of the Women's Volleyball program.
"I've always been very interested in supporting women's athletics," said Porterfield, whose daughter was a student-athlete. "I thought 'Where can I make a difference?' in terms of more funding and publicity. And that's why I chose volleyball."