Scholar Spotlight with Cameron Mattei
This week our Scholar Spotlight is on Cameron Mattei, a sophomore nursing major from Charles Town, WV. Cameron is the recipient of two nursing scholarships: the Carl K. Rauch Endowed Scholarship for Nursing and the Amanda Smailes Memorial Scholarship. The heartfelt stories behind both scholarships highlight the true philanthropic spirit in which they were created.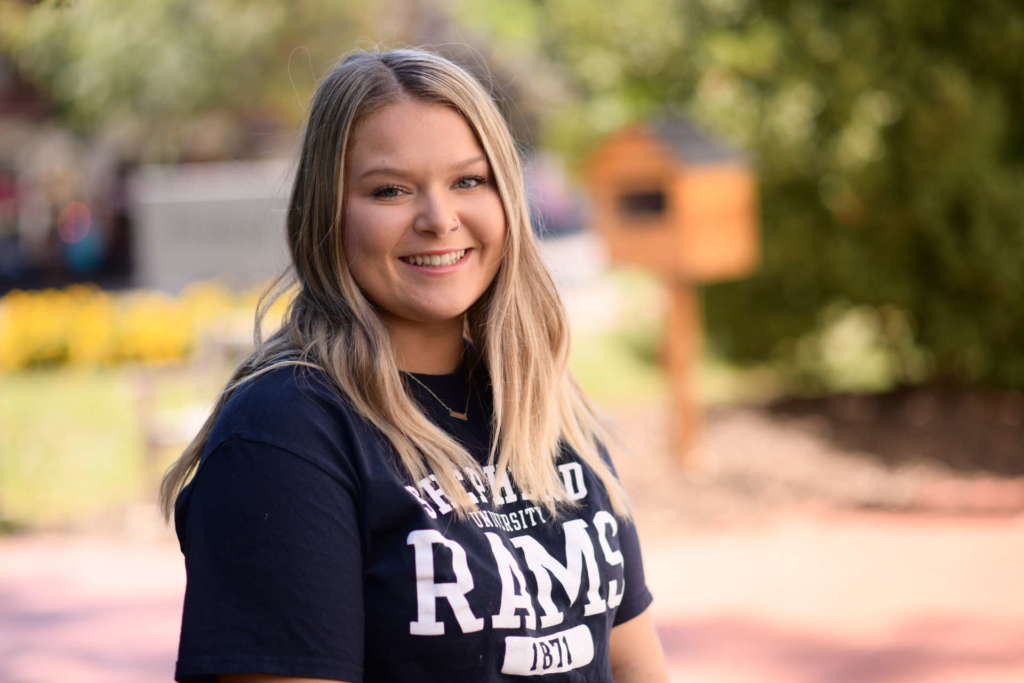 The Amanda Smailes Memorial Scholarship was created in 1999 by the family of Amanda Smailes, a Shepherd student who was tragically killed in 1997 by a drunk driver trying to outrun WV State Police. She was returning home from her part-time job at Walmart at the time. As a result of this senseless tragedy, the West Virginia legislature passed the "Smailes Bill" (H.B. 2221), which deems causing police chases that result in injury to innocent bystanders a felony.
The Amanda Smailes Memorial Scholarship is designated for nursing students from the state of West Virginia or the county of Frederick, MD. Eligible students must be juniors with a 2.5 GPA or higher. They must also compose a short essay and complete an interview with Amanda's sisters, Christi Smailes-Smith '95 and Pamela Crites '99.
The Carl K. Rauch Endowed Scholarship for Nursing is one of six scholarships created across multiple disciplines by the late Professor Emeritus Carl K. Rauch '58. A former math professor at Shepherd, Dr. Rauch achieved a lifetime of accomplishments as a scholar, professor, and philanthropist. All six of his scholarships were established through a bequest in his will, enabling countless students like Cameron Mattei to pursue a higher education.
"I am extremely honored and grateful to have received these two scholarships, allowing me to further my education in my pursuit of becoming a nurse," said Cameron.