Joseph P. McMurran Society welcomes unprecedented number of new members at 2019 dinner reception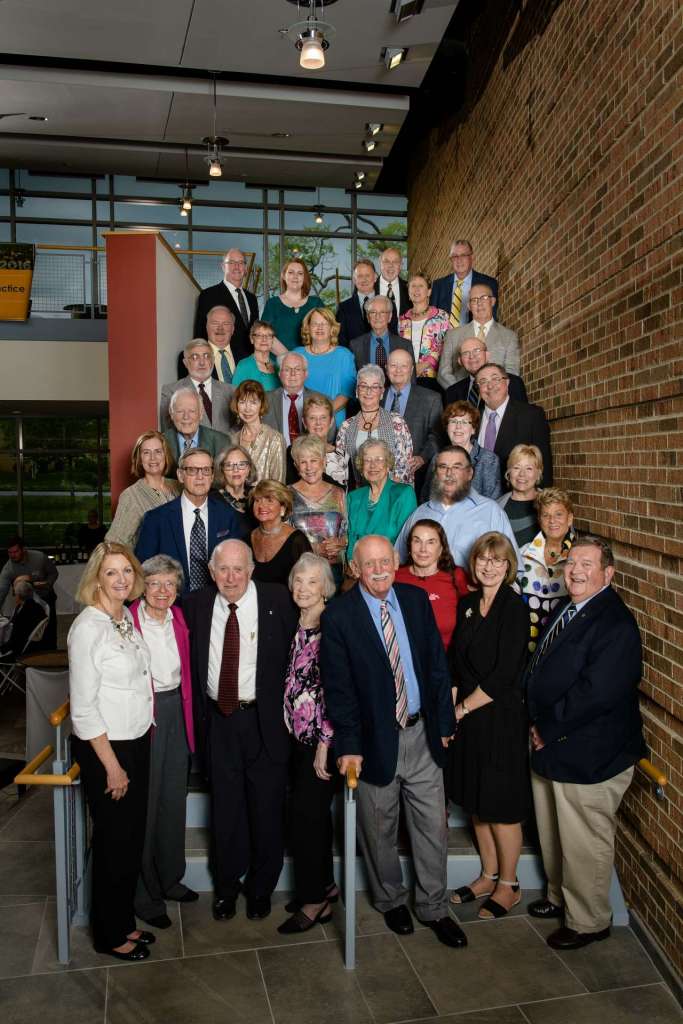 The Shepherd University Foundation welcomed an unprecedented 18 new members into the Joseph P. McMurran Society at the organization's annual dinner reception on Saturday, May 4, 2019. Hosted by Shepherd University President Mary J.C. Hendrix '74 and sponsored by the Shepherd University Foundation, the annual event brings together society members and their guests, along with Shepherd University faculty and administrators, to honor those whom have chosen to share their lifelong financial achievements with the University through estate and other planned gifts.
During a brief program prior to the four-course meal, Foundation president Christopher S. Colbert '95 welcomed the society's new members. They included Dennis Barron '73, Walter Brown '69 and Mary Jo Brown '73, Donald and Lynne Cosner, Lyndsey Matschat '06, Susan Mills, Joseph J. Renn III, M.D. '60 and Robin L. Renn, Cynthia Smailes-Rybak '98, and Raymond and Phyllis Smock. An additional six new members were unable to attend the event, including Chris and Sherri Janelle, Glenn Patterson '59 and Barbara Patterson, and Paul Wilmoth'74 and Pattie Wilmoth '73. Each new member is presented with a commemorative gift featuring a framed medallion with personalized nameplate.
"Never before have we had the privilege of welcoming so many new members into the Joseph P. McMurran Society at one time," said Monica Lingenfelter, executive vice president of the Shepherd University Foundation. "They join a very special group of alumni and friends who have chosen to designate a portion of their lifelong financial achievements to Shepherd University and to invest in the education of students they will never know. That is a very special kind of legacy."
Following the program, guests were treated to a performance by Shepherd University music majors Kyle Colliflower and Matthew Gray, accompanied by associate professor of music Dr. Yu-Hsuan Liao. Kyle is also a Foundation scholar, having received the Walker H. Shipley Music Scholarship and the William and Jo Ann Knode Scholarship.
Recognized as the first president of Shepherd University, Joseph McMurran set standards of academic excellence that inspired him to make personal financial gifts in order to keep the College operating. Through his dedication to Shepherd, Professor McMurran began a tradition of philanthropy which is carried on today by the Society's members.
McMurran Society members are encouraged to invite to this event friends and family who may also wish to include Shepherd University in their estate plans. If you are interested in attending the annual Joseph P. McMurran Society Dinner in the future, please contact Kristin Alexander at 304-876-5397 or [email protected]. For images of this year's event, please visit our photo gallery. (Photos courtesy of Sam Levitan Photography.)