Coach Walter A. Barr '62 Memorial Scholarship Awards Initiative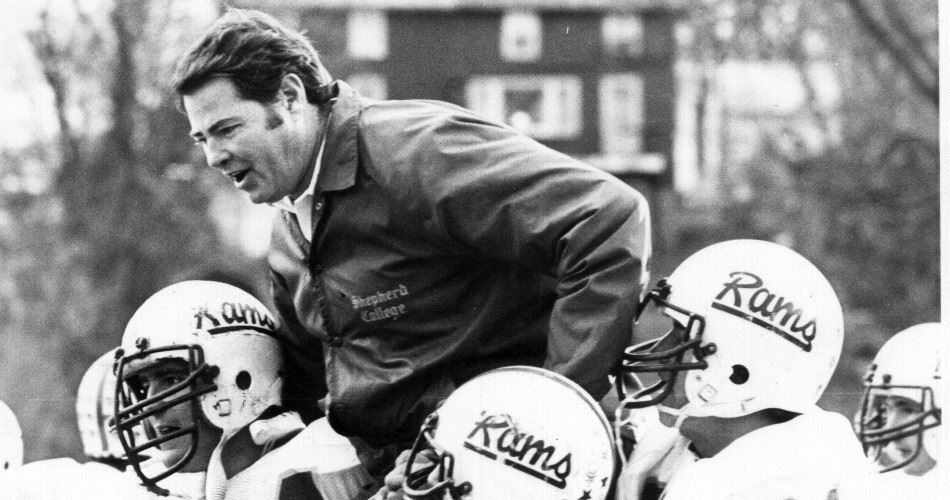 The Shepherd University Ram Football Gridiron Club is sponsoring scholarship awards in memory of Coach Walter A. Barr '62. Coach Barr served as head coach of the Shepherd football team for 15 seasons following a student-athlete career as quarterback. His accomplishments were numerous: three conference championships, coach of the year awards, inducted into the NAIA and Shepherd Halls of Fame, and one of the most winning coaches in Shepherd history. The plaza outside Ram Stadium was named in his honor in 2013. These awards will help further his legacy through vital scholarship support.
To donate online to the Gridiron Club in memory of Coach Walter Barr, please use the giving form below.
To donate by check, please make payable to Shepherd University Foundation, put Gridiron Barr Scholarships in the memo line, and mail to:
Shepherd University Gridiron Club
Attn: Chauncey Winbush
Shepherd University Athletics
PO Box 5000
Shepherdstown, WV 25443