Gift from West Virginia Horticultural Society will support scholarships and Tabler Farm
A $10,300 gift from the West Virginia State Horticultural Society to the Shepherd University Foundation will assist the Shepherd Department of Environmental and Physical Sciences and its students. A portion of the gift will be used to create the West Virginia State Horticultural Society Scholarship, with the remaining funds designated in support of the Agricultural Innovation Center at Tabler Farm.
"We thought it would be best to provide not only funds for scholarships, but also for the Tabler Farm, which is basically a laboratory for the agricultural program that Shepherd has established," said Dr. Stephen Miller, Horticultural Society president.
The Society has designated $5,300 for the West Virginia State Horticultural Society Scholarship in support of students pursuing environmental studies degrees. Preference will be given to those pursuing a certificate program in agricultural entrepreneurship or sustainable food production, or a degree with an environmental studies concentration in sustainable food production or sustainable resource management. The organization designated $5,000 be used for improvements at the farm.
"My husband and I visited the farm about six months ago," said Jean Slonaker, Horticultural Society secretary/treasurer. "We were amazed at the different varieties of agriculture that the university is doing there, and they're trying to work on the tree fruit industry some. I think it's important for our future generations to know how we grow apples, how bees pollinate, and where vegetables come from because we have to sustain our food industry in some way. I applaud the university for using that land and doing this."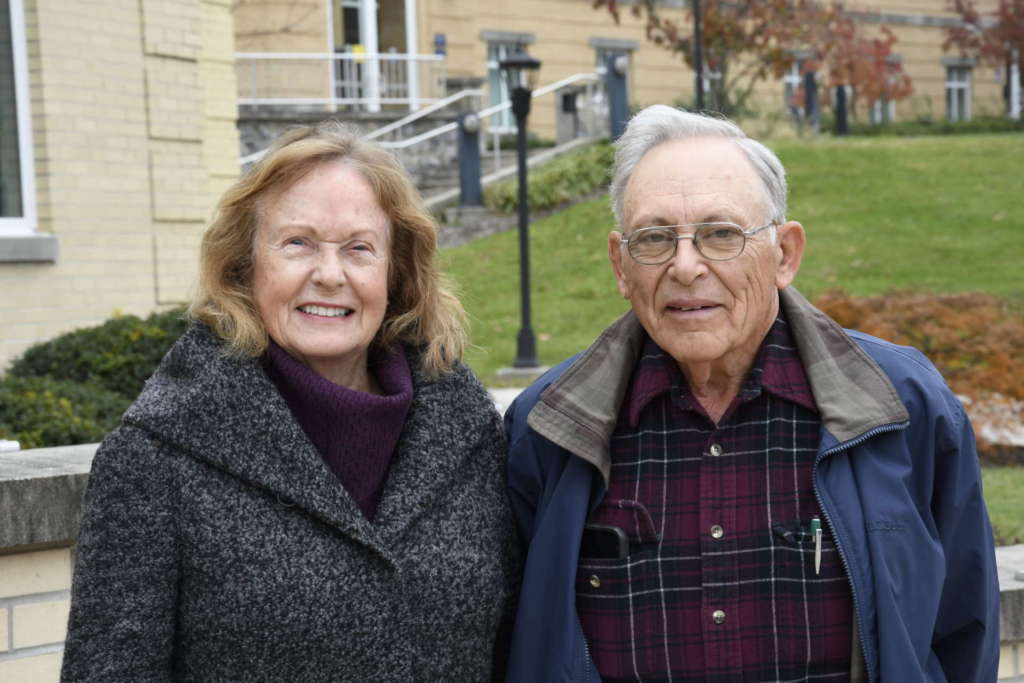 The West Virginia State Horticultural Society was established around 1893 to support agriculture in the area. Miller said members of the organization at that time practiced all types of farming. In the last 40-50 years, most members and participants have supported the tree fruit industry or were growers of primarily apples and peaches. In the 1960s there were more than 300 members. Currently, there are about 25—a reflection of the fact that there are fewer orchards today.
Miller thinks Shepherd provides a way for students who are interested in an agriculture-related career path to pursue their education locally.
"Continuing agriculture, whatever aspect it might be—animal production, fruit production, row crop production—is extremely important," Miller said. "In the east, we've had a lot of farms converted into housing developments, but we still need to eat. Providing young people with the opportunity to go into that area, not necessarily as producers, but for them to understand land, land management, how we use it, and how valuable it is to us. Also, a program like this helps if they want to grow crops or livestock."
Miller points out that the Shepherd University Foundation can accept gifts specified for the fund so it can grow.
"We thought that was an important thing, that these monies can be built on," he said. "We hope that will happen so it will be a continuing thing."
"Shepherd University is very grateful to the West Virginia State Horticultural Society for its investment in our Agricultural Innovation Center, and especially for its support of student scholarships in the important discipline of environmental sciences," said Dr. Mary J. C. Hendrix, Shepherd president. "Training the next generation of agriculture specialists is vital to our future as a society."