Foundation kicks off Scholar Spotlight series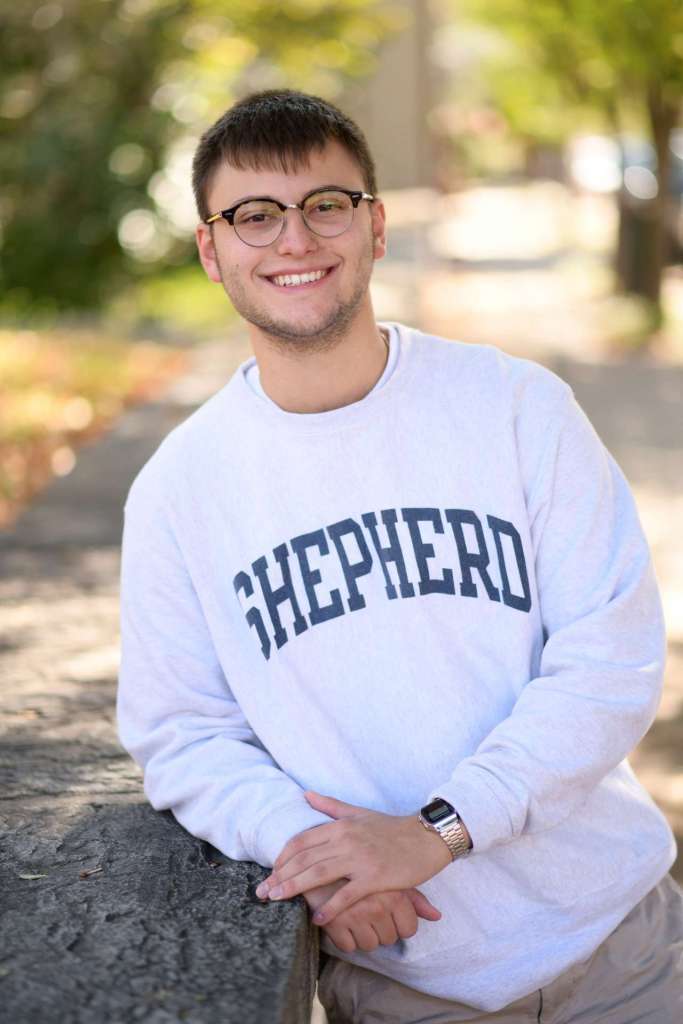 As we settle into January and a new year (and new decade!), Shepherd students are back on campus and easing into the Spring 2020 semester. And along with their return, we're excited to bring back our Scholar Spotlight series featuring some of our bright and talented Foundation scholars!
Kicking the series off is Michael Watcher, a junior Biology major from Martinsburg, WV. Michael is a recipient of the Elsie Brown and Joseph J. Renn Memorial Scholarship, established by Shepherd alumnus Dr. Joseph J. Renn, III '60 in honor of his parents, Elsie '23, '51 and Joseph Renn, in support of biological science majors.
"This scholarship has reduced the financial burden that comes with attaining a higher education in current times," says Michael of his award. "Words truly cannot express how thankful I am to be chosen to receive the Elsie Brown and Joseph J. Renn Memorial Scholarship and the stress it's taken off my shoulders. I am grateful that scholarships like this one are available to deserving Shepherd students."
Check our Facebook page weekly to learn more about the exemplary students who benefit from private scholarship awards through the Shepherd University Foundation. Not on Facebook? That's okay – Scholar Spotlights will be posted here and on Instagram as well!