Foundation Director Named American Council on Education (ACE) Fellow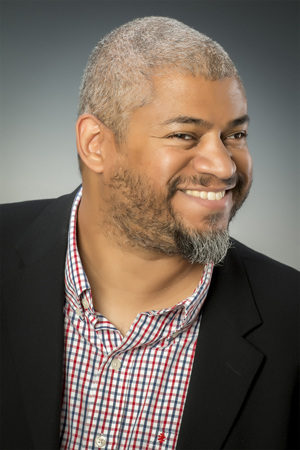 The Foundation was absent one director at our annual board meeting on September 17, 2015: Dr. Jason Best, professor of astronomy and astrophysics, is currently serving as an American Council on Education (ACE) Fellow at Misericordia University in Pennsylvania during the fall 2015 semester. A longtime board director and member of the Foundation's executive committee, Dr. Best is spending the semester on the campus of Misericordia University as he works with its president, Dr. Thomas J. Botzman, with a focus on undergraduate research, an issue of concern to Shepherd.
The ACE Fellows Program, which is celebrating its 50th anniversary this academic year, is designed to strengthen institutions and leadership in American higher education by identifying and preparing emerging leaders for senior positions in college and university administration. The program combines retreats, interactive learning opportunities, campus visits, and placement at another higher education institution to condense years of on-the-job experience and skills development into a single semester or year. Dr. Best is one of 47 Fellows who were nominated by the senior administration of their institutions and selected last year following a rigorous application process.
At Shepherd, Dr. Best teaches courses in astronomy, physics, and physical sciences. After earning his baccalaureate degree in astronomy and astrophysics from Indiana University and doctoral degree in astronomy and astrophysics from Pennsylvania State University, he came to Shepherd in 1997, where he has held a number of leadership roles and maintains an active involvement in the campus community. In addition to serving on the Foundation's Board of Directors, he has been elected to numerous terms as a member of the university's Board of Governors. He was also elected to two terms as president of the Faculty Senate and served as Senate parliamentarian, as well as chairing the university Institutional Review Board. Beyond that, he was the coordinator of Secondary Science Education programs for a decade and has served as acting chair of Shepherd's Institute of Environmental and Physical Sciences. He has just completed a term as president of the West Virginia Academy of Science and has been a member of the National Advisory Committee for the PRAXIS Earth and Space Sciences Examination.
Dr. Best has published research in numerous venues, including the Astrophysical Journal and the Journal of Computing Sciences in Colleges, and has received research grants from the National Science Foundation and the West Virginia Experimental Program to Stimulate Competitive Research. In 2006, he established the Shepherd University Observatory using an Innovation Grant from West Virginia EPSCoR and is currently the observatory director.
Congratulations to Dr. Best on this most esteemed fellowship. We wish you well in your current endeavors but look forward to welcoming you back to Shepherd's campus in the spring of 2016.