First Sue Stewart and Hansel Bailey Scholarship in Appalachian Studies scholarship awarded
Shepherd University has awarded the first Sue Stewart and Hansel Bailey Scholarship in Appalachian Studies to Leanna Basye of Baker in the amount of $1,000. The annually funded interdisciplinary award supports Shepherd students who have declared a minor in Appalachian Studies. Basye is majoring in secondary education with a concentration in social studies education. She plans to become a public educator and teach West Virginia history at the middle school level.
Basye grew up on a working farm near Baker in Hardy County and has participated in 4-H since the age of 9, winning numerous awards for her work in the program. The family farm supports chickens and a herd of Angus and Simmental cattle, and Basye is currently building her own herd as well. She credits 4-H with teaching her responsibility and financial management and has used these skills to support her studies at Shepherd.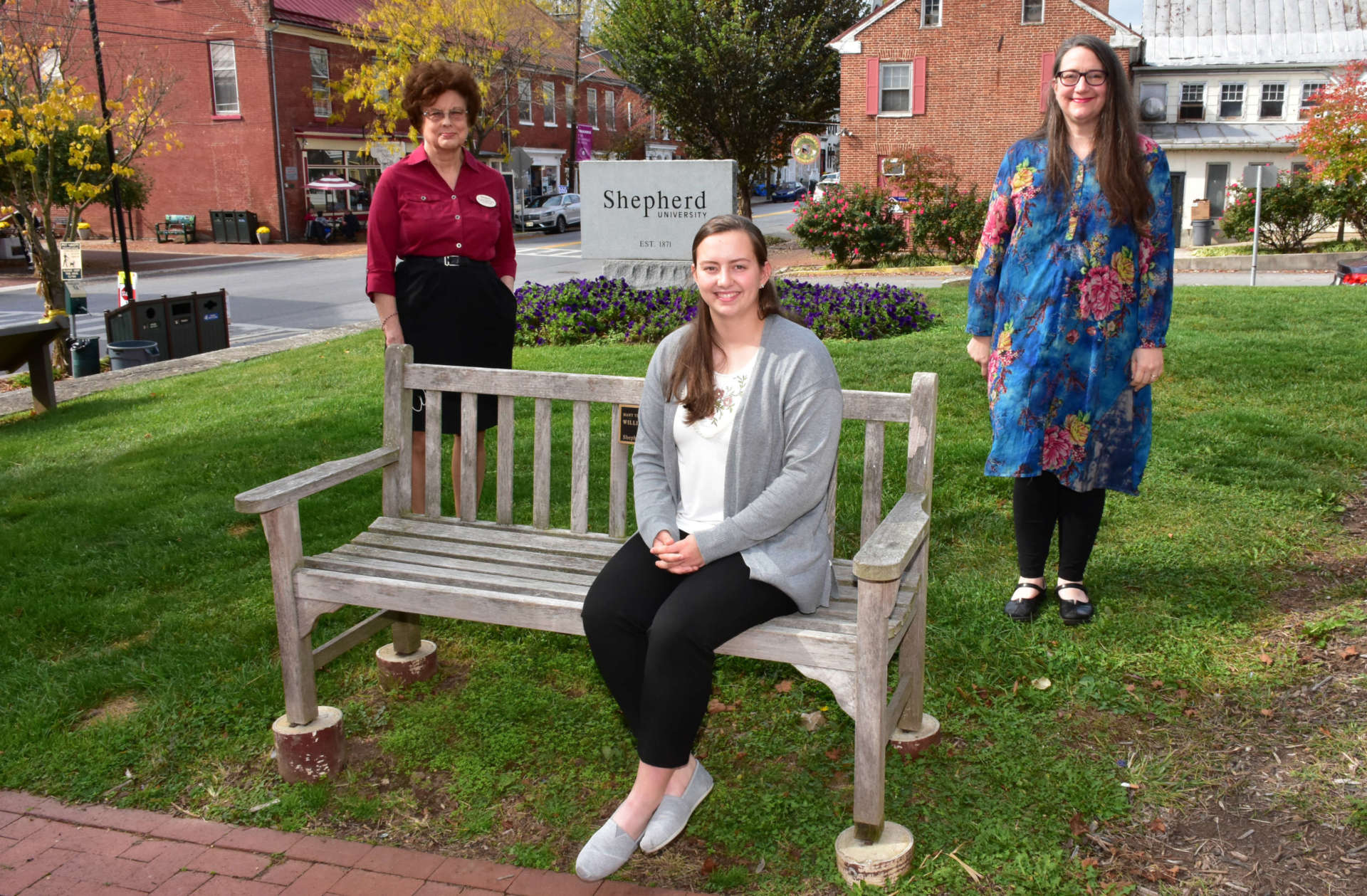 Basye became enamored in eighth grade history with the story of West Virginia during preparations for the West Virginia History Bowl, an annual event sponsored by the West Virginia Division of Culture and History. She discovered the same level of enthusiasm at Shepherd, citing Appalachian Culture, taught by instructor Rachael Meads, and West Virginia History taught by Dr. Ben Bankhurst, assistant professor of history, among her courses. Her dream is to light a similar fire and enthusiasm among her future students.
"I want my students to know that tradition is a good thing and that learning history helps us to understand our world today," Basye said.
The Sue Stewart and Hansel Bailey Scholarship in Appalachian Studies was established by Shepherd University faculty member Dr. Sylvia Bailey Shurbutt to honor her parents, Sue Stewart and Hansel Bailey. They were rural Appalachian children of the 1920s who grew up in the north Georgia and Alabama mountains and became part of the great Appalachian Diaspora during the war years. They raised a family that valued and made contributions to American education, yet never forgot their Appalachian roots and home places.
"Leanna Basye is an appropriate first recipient of this scholarship award and primed to make her own contribution to a place that sustains her," said Shurbutt, who is director of Shepherd's Center for Appalachian Studies and Communities.
For information about Shepherd's Appalachian programs, contact Shurbutt at [email protected].