Family of Ed Fincham creates new scholarship for physical education and athletics majors
The family of former Shepherd coach and Hall of Fame inductee David "Ed" Fincham has endowed a new scholarship award in support of students pursuing studies in the areas of physical education, teaching, recreation and sports, health promotion and exercise sciences, and coaching at Shepherd University. The David "Ed" Fincham Scholarship for Physical Education and Athletics was established by Sophia Arvon Fincham and her sons, Chris Fincham '95 and Andrew Fincham '00, in memory of their husband and father.
Ed Fincham served Shepherd athletics as an assistant football coach under Roger Parker, as well as head coach for the university's golf and women's basketball programs. He is the all-time winningest coach for the women's basketball program with 153 wins and coached several Hall of Fame inductees over his 12-year tenure. He also served as director of intramurals at Shepherd for 12 years and was instrumental in training numerous students who later became successful athletic officials.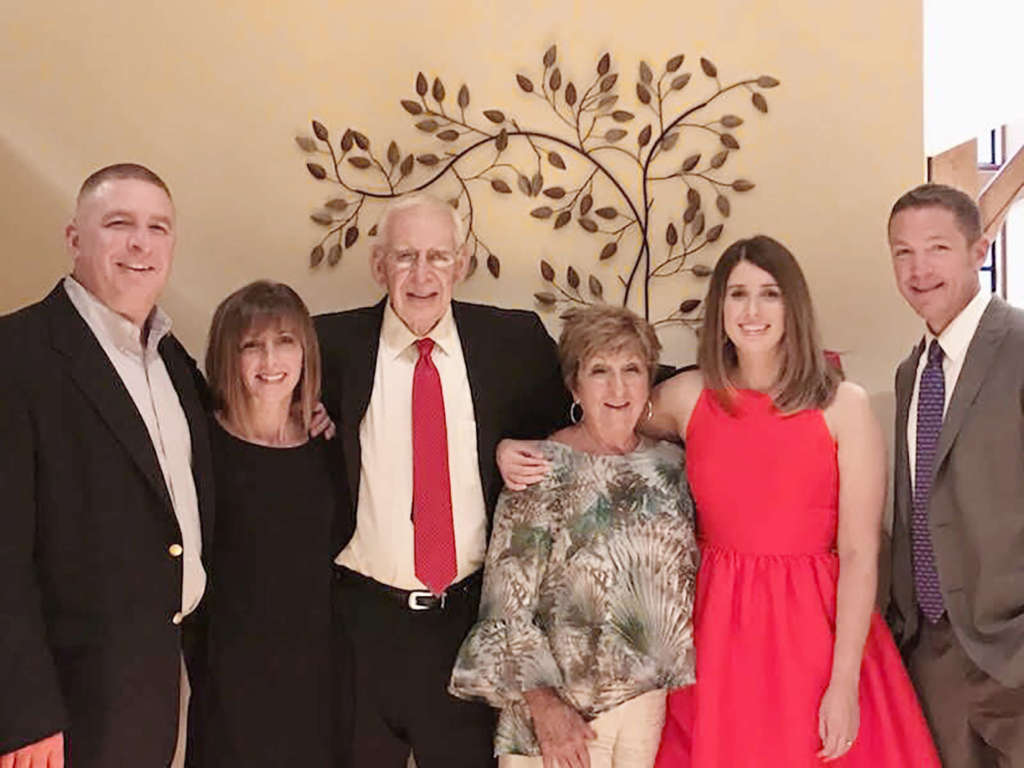 Outside of Shepherd, Ed spent more than 50 years officiating multiple sports throughout West Virginia. He also founded the Eastern Panhandle Sports Camp, which ran for 15 years. He and Sophia met as undergraduates at Morris Harvey College (now the University of Charleston), where Ed attended on a full athletic scholarship. They eloped in 1961 and were married for 58 years prior to his passing in 2019. A retired public educator, Sophia taught at Martinsburg High School for 40 years.
"We chose to honor Dad with this scholarship award because it was his wish in retirement to create a scholarship for students who are majoring in physical education and health," said Chris Fincham. "He wanted to give back to Shepherd."
Chris and his brother, Andrew, share in their father's love of sports, with both pursuing degrees in physical education at Shepherd. Andrew was also a member of the Men's Baseball Team under Coach Wayne Riser. He now teaches physical education at Martinsburg High School, while Chris serves as a lieutenant with the Berkeley County Emergency Ambulance Authority. The brothers have fond memories of the time they spent on Shepherd's campus as children, where they would often play and swim in Sara Cree Hall and attend intramural events with their father.
"Dad spent many years at the university and it meant so much to him, so we felt it was only fitting to honor his memory this way," said Andrew.