The Scarborough Society Art & Lecture Series presents George Eliot's "Middlemarch"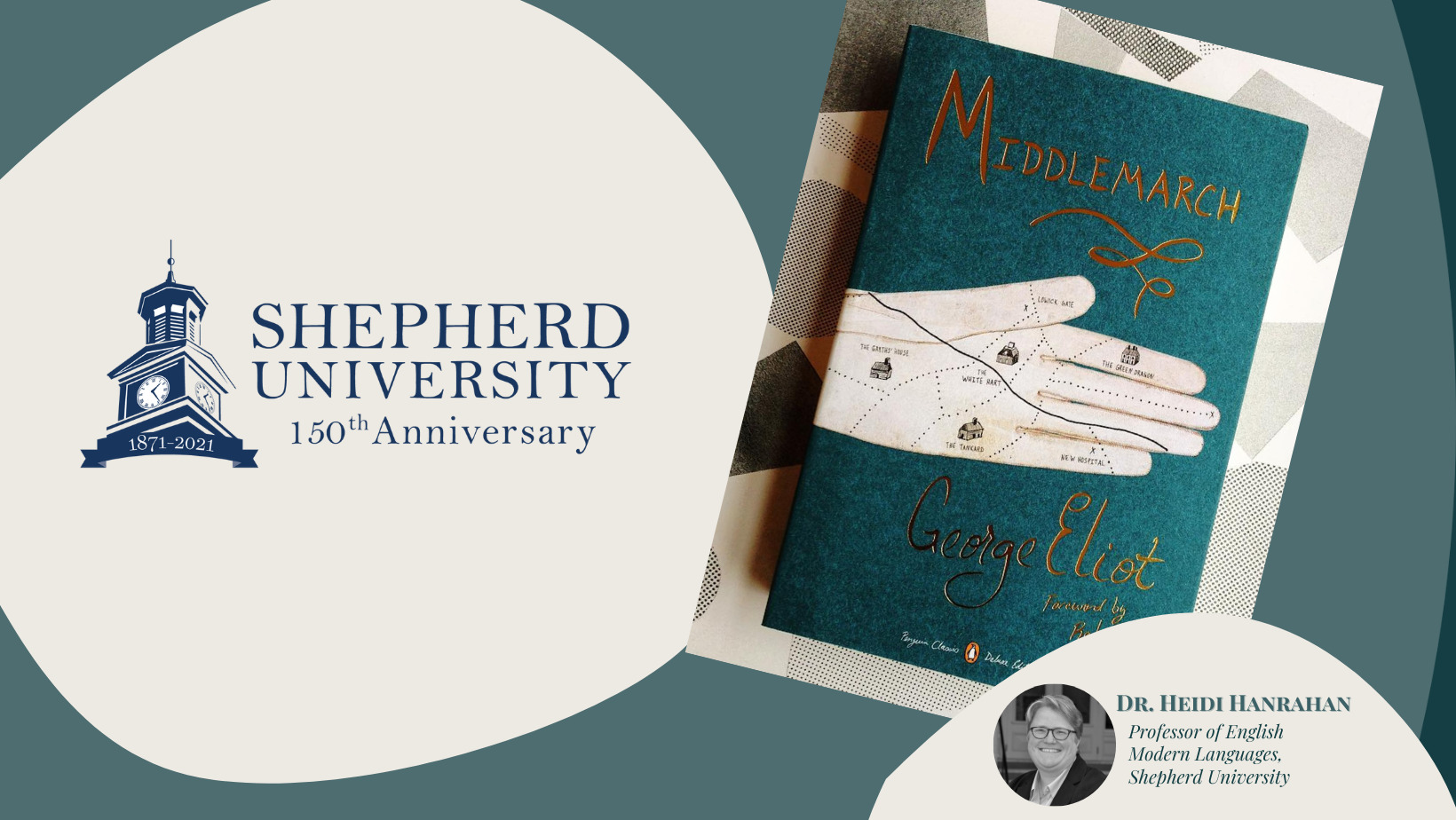 | | |
| --- | --- |
| Date | October 12, 2021 |
| Start Time | 5:00 pm |
| Location | Scarborough Library Reading Room (outdoor reception on Scarborough Library porch) |
In 1871, Marian Evans, better known by her pen name, George Eliot, published the first volume of Middlemarch, an examination of life in a small town on the precipice of change. In stunning prose, Eliot depicts a wide cast of characters wrestling with the enduring tensions between individual and community in a place where everyone is connected and actions ripple outward. That same year, across the Atlantic in another small town, Shepherd College opened its doors, setting in motion 150 years of connection and change.
Join English & Modern Languages professor and West Virginia's 2018 Professor of the Year, Heidi Hanrahan, for a reading from Eliot's masterpiece, an introduction to this extraordinary writer, and a discussion of the surprising thematic connections to our own town and university. This event will also feature the unveiling of a collection of Eliot books donated to Scarborough Library by Connie Potter, whose late husband was an Eliot scholar.
Located in the Scarborough Library Reading Room with a reception to follow on the porch of Scarborough Library. Free and open to the public. Participants must follow Shepherd University's Covid-19 policies. Hosted by the Scarborough Society of Shepherd University in conjunction with Shepherd University's 150th Anniversary Celebration. For more information, contact 304-876-5397 or [email protected].