Scarborough Art and Lecture Series: Art &Technology- Considering the Art Object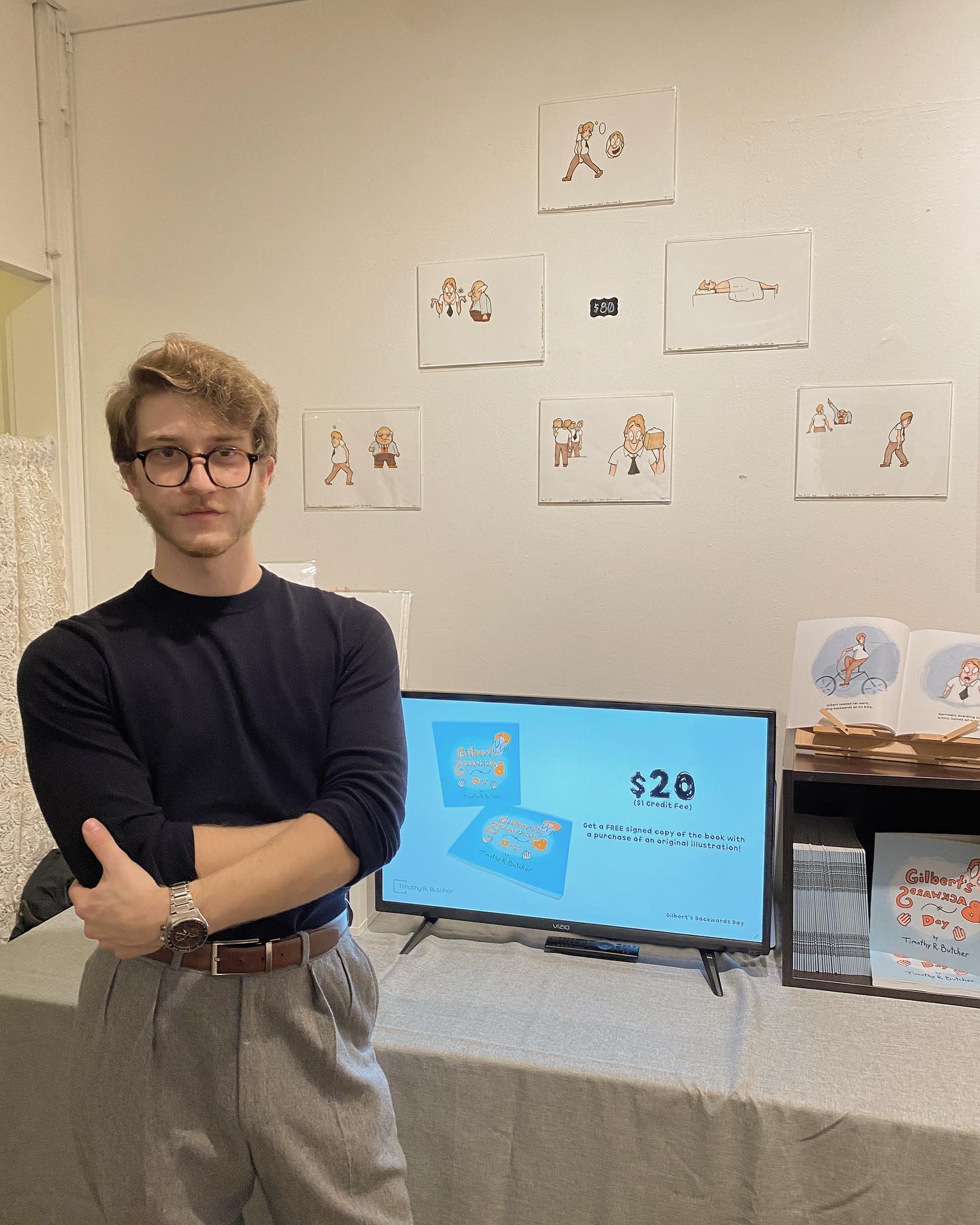 Date
April 13, 2022
Start Time
7:00 pm
End Time
9:00 pm
Location
Scarborough Library Reading Room
Scarborough Library
209 N. King Street
Shepherdstown, WV 25443
Join Timothy Butcher, a Shepherd University painting/illustration B.F.A. candidate, for his presentation on how the art object has become more ambiguous as the age of post-postmodernism approaches.
Butcher will provide a look at his own work: a combination of modern digital skills and narrative use of antiquated technology, interlacing the past and the future.
He has created several live-action shorts and animated films, winning three awards regionally and nationally for excellence in the avant-garde category. He recently published a children's book entitled Gilbert's Backwards Day.
The event, sponsored by the Shepherd University Foundation and the Scarborough Society, is free and open to the public. A reception will follow.