Economics and finance professor creates scholarship for business students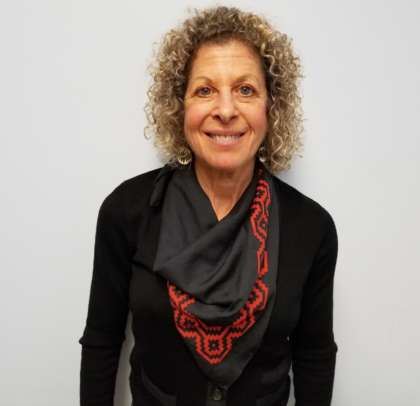 Adjunct economics and finance professor Laurie Cohen joined Shepherd's faculty following a fascinating career in economics. It began in North and East Africa, where she worked as an agricultural economist before transitioning to the Research Department at the Chicago Mercantile Exchange. There she designed the futures and options contracts that were traded on the floor of the Exchange. But after five years as a staff economist, Laurie decided to try her hand at trading.
"For nearly three decades, I traded my own money in the pits of the futures and options markets at the Chicago Mercantile Exchange," she said. "I was an independent cattle trader taking the other side of public orders. I worked solely for myself, so all gains and all losses were mine."
Laurie joined the College of Business faculty in 2017 with a desire to share her accrued knowledge and insight with others. She hoped to teach at a smaller university where she could get to know her students on an individual basis.
"I feel strongly about the importance of education and decided that teaching would be a good avenue to pursue in order to impact young lives," she said. "I felt Shepherd was the type institution where I might be able to make a contribution."
It was with this notion in mind that Laurie chose to create an annually funded named scholarship for Shepherd business students. The Laurie Cohen Scholarship specifically supports students majoring in economics, finance, and business administration. The first award will be made in the 2020-2021 academic year.
"I've encountered many students working 20 to 30 hours a week while taking a full course load," said Laurie. "I want students to be able to focus on their education during their time at Shepherd. This scholarship is one small contribution toward achieving this objective."
When she's not teaching, Laurie enjoys taking advantage of the diverse cultural opportunities found in Shepherdstown and the surrounding area. An outdoor enthusiast and native Virginian, she feels at home in the mountains and often spends her free time hiking and biking. Laurie also enjoys Appalachian-inspired stories and music and regularly attends community music sessions at O'Hurley's General Store, as well as the Shepherd Speak Stories Series. Her artistic hobbies include encaustic painting, photography and felting.