Berkeley County Schools' new superintendent of schools creates scholarship for education majors
The Foundation is pleased to announce the creation of a new scholarship award in support of education majors at Shepherd. The Berkeley County Superintendent of Schools' Education Scholarship Award was established by Dr. Patrick K. Murphy, who joined Berkeley County Schools as superintendent of schools in September 2019. He previously served for ten years as the superintendent of Arlington Public Schools in Virginia.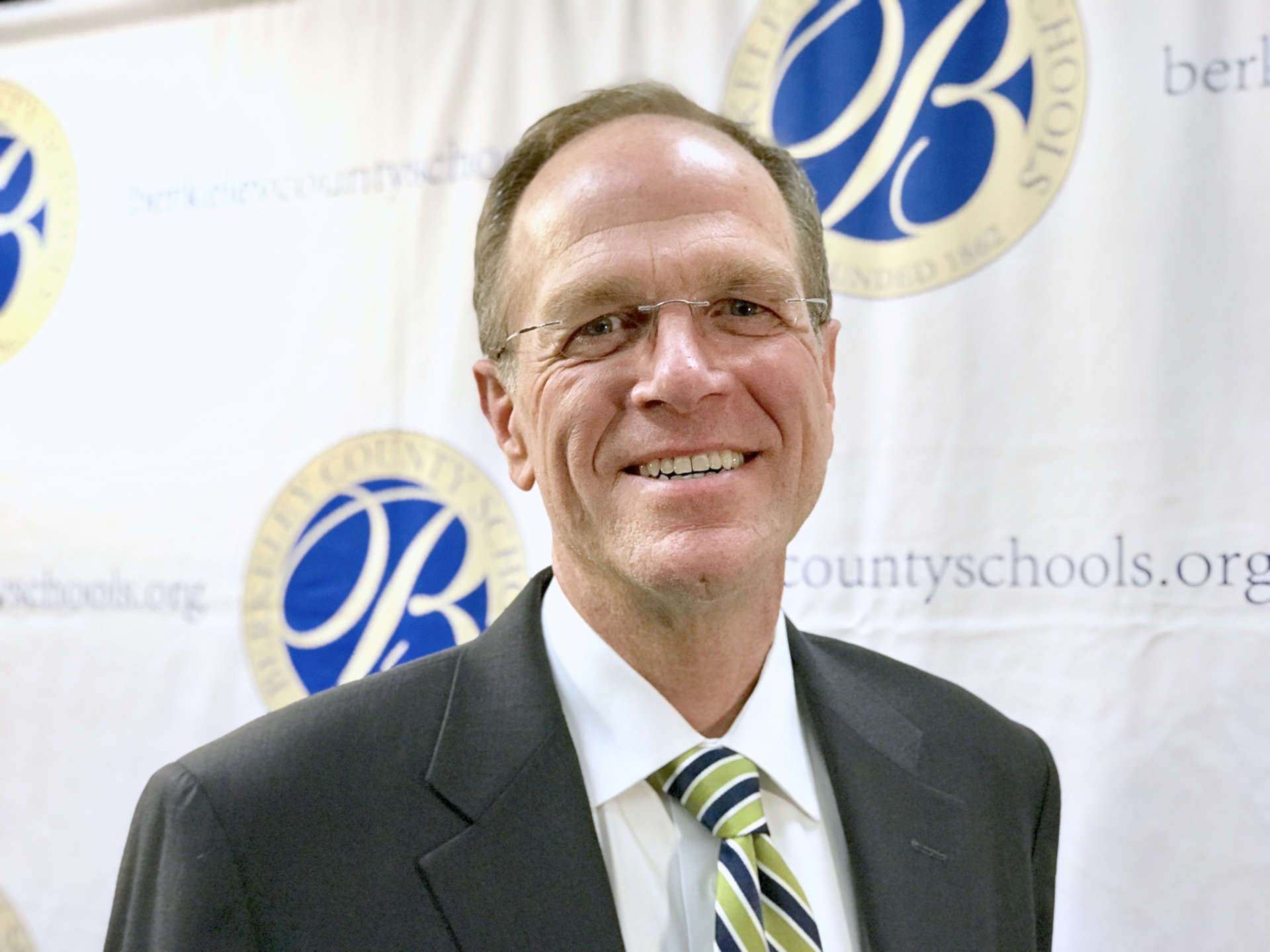 Dr. Murphy's 31-year career in public education spans a number of different roles and responsibilities and includes experience as a classroom teacher, university adjunct professor, administrator, principal, director, and assistant superintendent. He served as an assistant superintendent for Fairfax County Public Schools for five years before being named superintendent of Arlington Public Schools in 2009.
Dr. Murphy is most proud of his demonstrated commitment to and focus on providing all students with an enriching and challenging education in preparation for post-secondary and career success as engaged, active, and global citizens. Since joining Berkeley County Schools he has been actively listening, learning, and engaging with the school community to fully understand its opportunities and challenges, while creating a network of contacts and resources from which it may benefit. His passion for people and relationships helped guide the district's recent passage of the excess school levy, continuing a 70-year tradition that will benefit the students, staff, schools and community.
Now Dr. Murphy has chosen to create an annually funded award in support of graduates of Berkeley County Schools majoring in K-12 education at Shepherd, saying "I have enjoyed a very rewarding career in public education and I want to extend that same opportunity to graduates of Berkeley County Schools who are have an interest in being future educational leaders."