Bachner Sculpture Collection Now Available for Permanent View on Shepherd University Website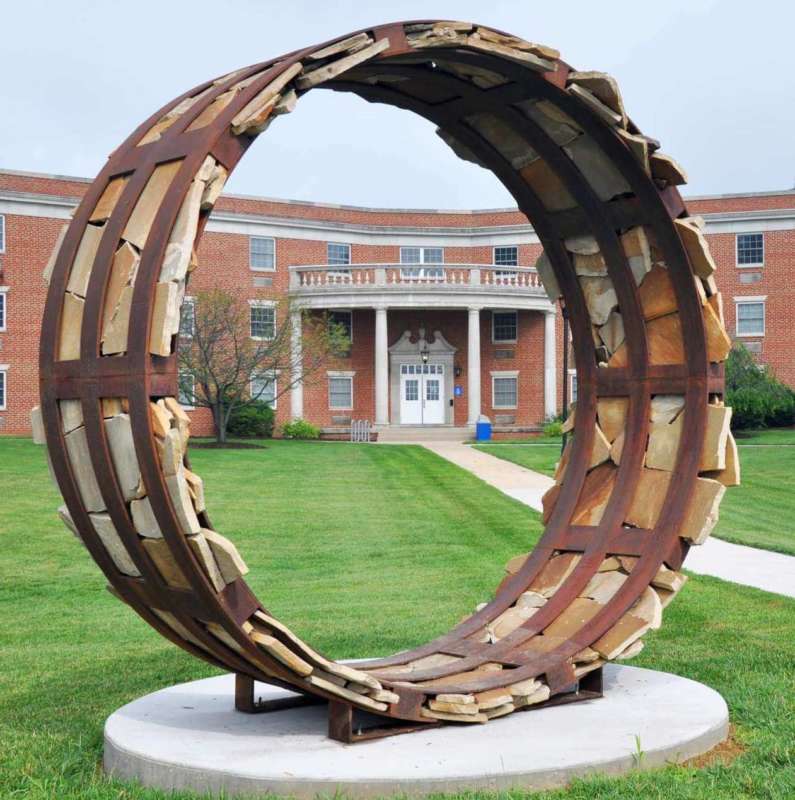 The Bachner Sculpture Collection, a group of four large outdoor sculptures gifted to Shepherd University in 2015 by John and Patty Bachner, is now available for view on the Shepherd University main website. Two sculptures, created by Harold "Skip" Van Houten, and one sculpture, created by Michael Bigger, are displayed at various points on Shepherd's campus. The fourth sculpture, also by Van Houten, is in the process of being restored and will be installed near the Center for Contemporary Arts.
John and Patty are avid art collectors and engaged members of the Shepherdstown community.
For more information and to view the sculptures, visit here.