Alumna Tiffany Lawrence creates new scholarship for business majors
Alumna Tiffany Lawrence '04 has created a new annually funded scholarship in support of business majors at Shepherd University. The Tiffany E. Lawrence, D.E.L. Scholarship will be awarded to incoming freshmen from Jefferson County, WV, who are pursuing a major in the College of Business. The first award will be made for the 2020-2021 academic year.
A native of Shepherdstown, WV, Lawrence graduated from Shepherd with a double major in business administration and political science. She also holds a Doctorate in Executive Leadership from the University of Charleston and an M.B.A. from Shenandoah University.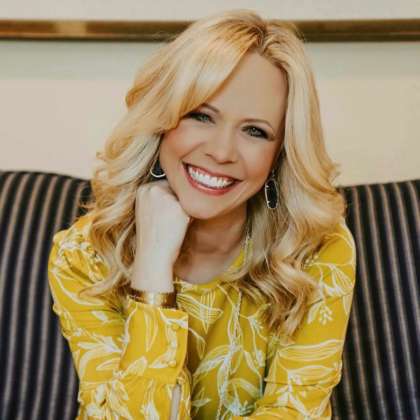 Lawrence has an extensive background in corporate, civic, and governmental management at the state, local, and regional levels. She has worked in a marketing and public relations capacity for notable organizations throughout the Eastern Panhandle such as the Appalachian Trail Conservancy, United Way, and Hollywood Casino at Charles Town Races. As a senior account executive at Orion Strategies, she currently leads operations for the Martinsburg regional office and is responsible for creating and managing outreach strategies for clients. She also served three terms as a state delegate in the West Virginia House of Delegates from 2008 through 2014.
Additionally, Lawrence held the coveted title of Miss West Virginia in 2006 and represented the Mountain State at the Miss America Competition in 2007. She has been widely acknowledged for her civic work in public and non-profit service, receiving the State Journal's 40 Under 40 Award and Shepherd University's Ikenberry Award for Distinguished Human Service.
Lawrence credits her Shepherd experience with helping her achieve personal and professional success. She has chosen to create her named scholarship with the hope of helping current students who hope to establish their footing in the local and regional business community.
"Through the support of various faculty, staff, alumni, and peers, my time at Shepherd helped kick-start my academic and professional careers," she said. "It's an honor to be able to help pave the way for another Shepherd student in this manner."