Scholarship created for new women's golf program at Shepherd
A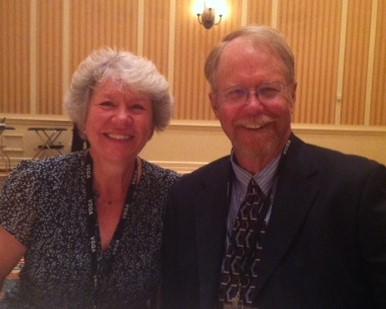 former West Virginia Junior Champion, Chris Giese has played golf since childhood. His wife, Liz, has also enjoyed the sport throughout her life. Now the couple has chosen to create an annually funded scholarship in support of the new women's golf program at Shepherd University. The Liz and Chris Giese Women's Golf Program Scholarship was inspired by the recollection that the sport of golf was not available to women at either of the higher education institutions where Liz and Chris performed their undergraduate work.
"Team sports are a fabulous part of any university experience," said Liz. "We just want to assist young women who might not otherwise be able to play while at college."
The Shepherd University women's golf program will begin in the 2020-2021 academic year. Shepherd men's golf coach Chuck Ingram will also serve as head coach for the women's program.
"The addition of women's golf at Shepherd University allows us to continue with our goal to enhance our sport sponsorship," said Shepherd University vice president for athletics Chauncey Winbush in an April 2 announcement. "Coach Ingram has done an outstanding job with our men's program and I believe he will quickly elevate our women's team to be one of the top programs in the PSAC."
The first award of the Liz and Chris Giese Women's Golf Program Scholarship will be made in 2020-2021.