$40K donation from Manne Family Foundation establishes Stanley Manne Last Dollar Fund
Shepherd University received a $40,000 donation from the Manne Family Foundation to establish the Stanley Manne Last Dollar Fund, with the opportunity for Shepherd to reapply every year for continued funding.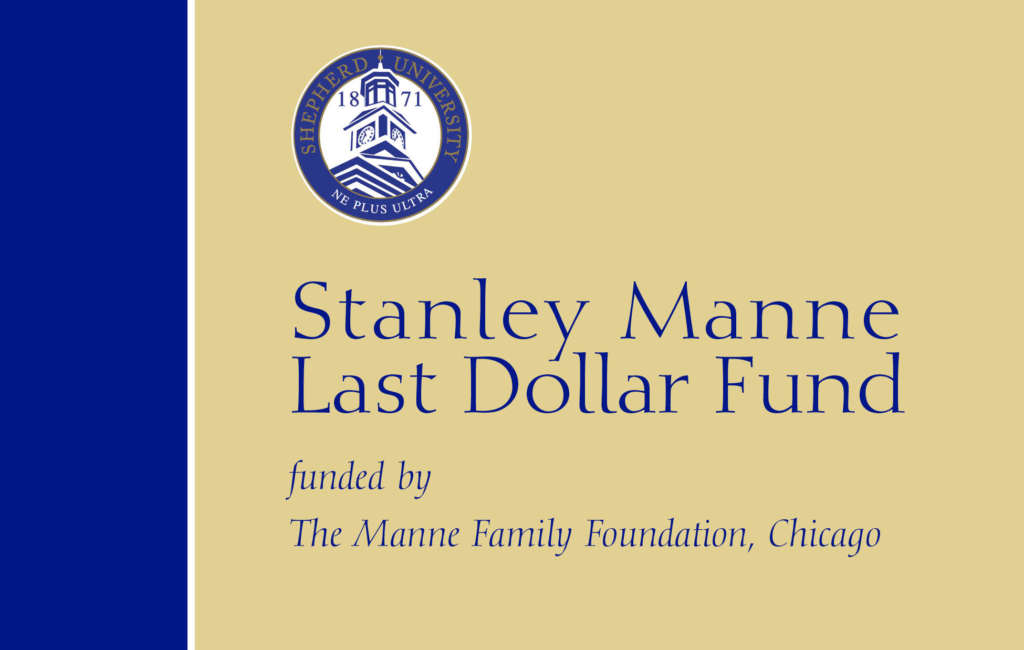 The Stanley Manne Last Dollar Fund will help undergraduate students who are experiencing financial challenges and who are trying to clear their semester bill by providing funds for tuition, books, and room and board. Funds will be awarded to students with high financial need and limited or exhausted financial resources, allowing them to stay in school and eventually graduate.
"It is an extraordinary privilege knowing the Manne Family and their commitment to helping others," said Dr. Mary J.C. Hendrix, Shepherd president. "Their generosity is making it possible for more students to realize their dream of a college education and rewarding career. This is a significant investment in the next generation for which we are most grateful."
Shepherd created the initial Last Dollar Fund in fall 2017 and since then has helped 73 students with financial challenges. The average student award has been $786. In the past two and a half years, 294 individuals have donated a total of $110,200. It's anticipated that with continued fundraising, the newly created Stanley Manne Last Dollar Fund will be able to assist up to 100 students per year in closing the gap in tuition-related expenses so they qualify for graduation.
The Manne Family Foundation is a Chicago-based private independent organization that was founded in 1997 by Stanley Manne, a retired business executive. Manne most recently served as president of Brawny Plastics, a firm that manufactures products including industrial plastic bags and consumer products. After graduating from Bronx High School of Science in 1952, he went on to earn a chemical engineering degree at Columbia University in New York and an M.B.A. from the University of Chicago.
For more information about this fund, contact Sherri Janelle, executive director of development, Shepherd University Foundation, at [email protected], or P.O. Box 5000, Shepherdstown, WV, 25443-5000, 304-876-5043, or visit https://shepherduniversityfoundation.org.