Shepherd University Celebrates 150th Anniversary!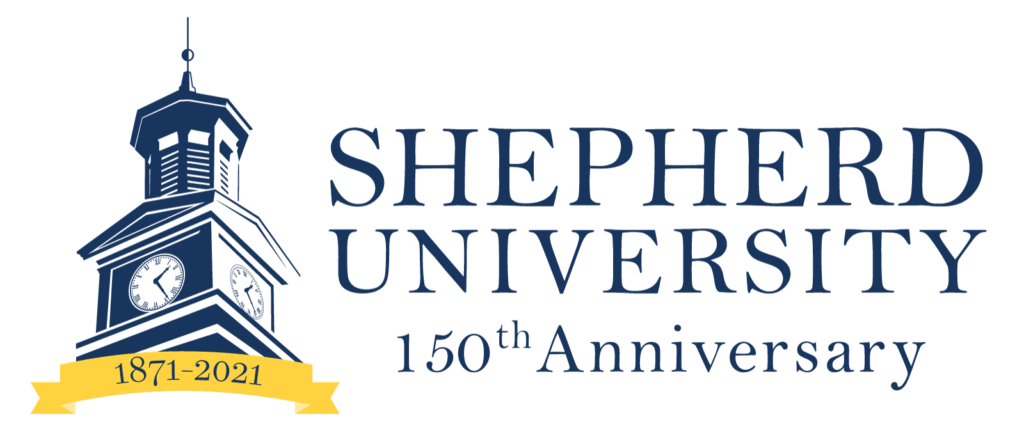 Shepherd University will celebrate its 150th anniversary during the 2021-2022 academic year with the theme "Honor the Past, Transform the Future." Led by the Shepherd University Foundation and Office of Alumni Affairs, the sesquicentennial event will include a host of exciting opportunities and events, beginning with an official kickoff during Homecoming weekend. The 150th anniversary theme was chosen to remind the Shepherd community of the university's historic origins while recognizing its continued commitment to excellence, innovation, and opportunity in training future generations.
Students, faculty, and staff, along with alumni and friends, are invited to celebrate Shepherd's enduring legacy through a series of commemorative events beginning with PAW-sitivity Month, a 150 Acts of Kindness effort, in July. Throughout the month, the Shepherd University Alumni Association (SUAA) will feature pets of alumni on their social media channels and accept donations to be given to participating animal shelters. The event will culminate on Friday, July 30 with a PAW-sitivity Party and Adoption Fair on the front lawn of McMurran Hall.
Shepherd's 150th anniversary celebration will officially begin with a sesquicentennial kickoff event on October 23 immediately following the Homecoming game. The Shepherd community is invited to gather on the Midway at this time to enjoy music, socializing, lawn games, and light refreshments. The year-long celebration will culminate in April with a Ram Spirit Day campus beautification project and time capsule burial followed by a community block party. Across campus and throughout the academic year, academic departments and affinity groups are also planning commemorative events in recognition of this milestone anniversary.
Additional projects to honor Shepherd's sesquicentennial include a 150th anniversary commemorative brick program and the compilation of an oral history project. All alumni are invited to take part in the living history of Shepherd University.
For a developing list of 150th anniversary opportunities and events, visit www.shepherd.edu/150th.
Shepherd opened its doors in McMurran Hall in September 1871, and on February 27, 1872, the West Virginia Legislature designated it as one of the six state normal schools. On July 1, 1930, Shepherd became a four-year teachers' college and began granting Bachelor of Arts degrees. Shepherd was authorized to implement liberal arts programs in 1943, and in 1950 the Bachelor of Science degree was added. In 2004 Shepherd became a university.
Consider making a gift to Shepherd's 150th Anniversary Fund in recognition of this milestone celebration. All gifts will support vital programs and allow the continued growth of campus to benefit students, faculty, and staff. The impact of these donations will be felt for the next 150 years of Shepherd excellence.