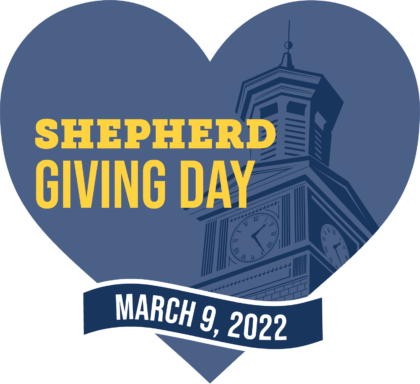 Giving Day Wednesday, March 9, launches Shepherd University's third annual Giving Day! For 24-hours, we are asking members of our community to make a gift in support of the programs, scholarships, and experiences that make Shepherd so special.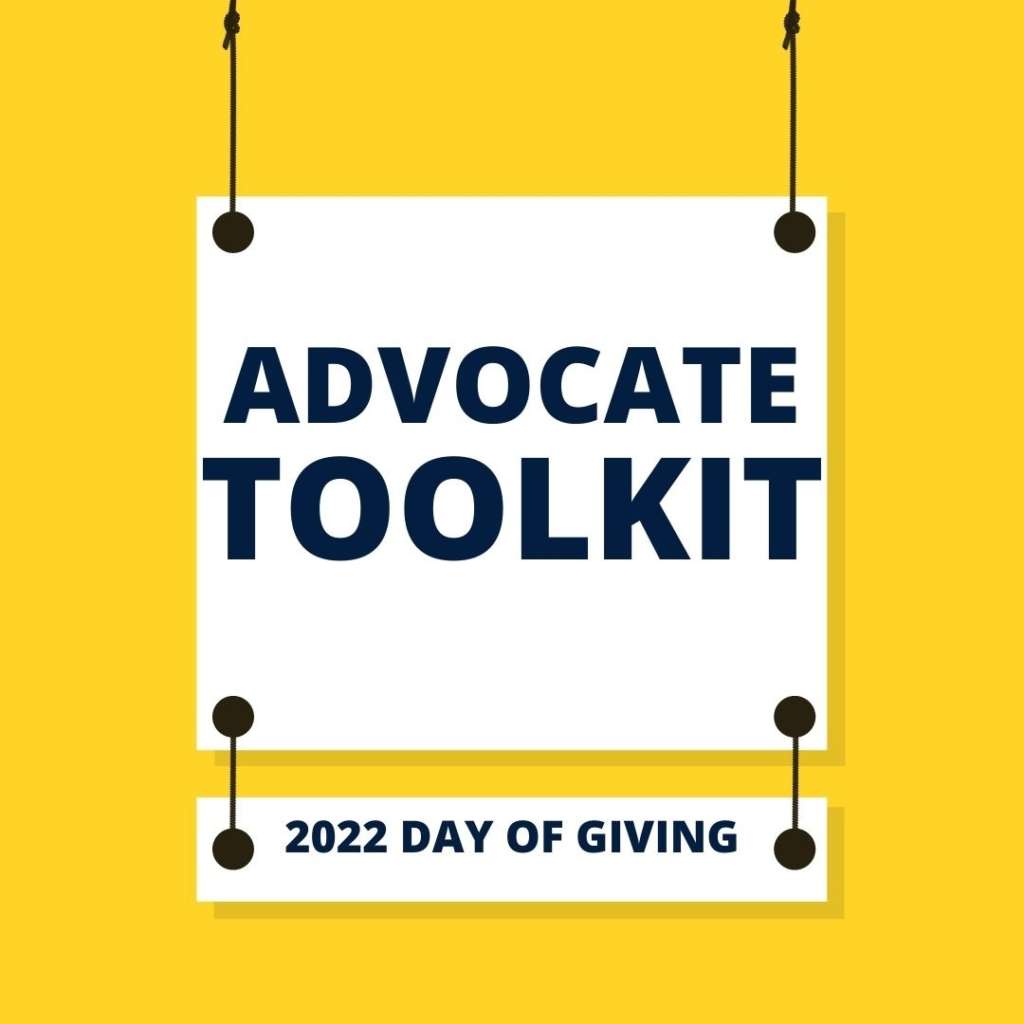 Make your gift, share it on social media, and challenge your friends to donate. The goal is to attract 400 donors in a 24-hour period, which is double the 2021 goal. Last year's successful effort netted more than $88K for Shepherd University, and we want to top that mark this year.
Checks in support of Giving Day can be mailed to Shepherd University Foundation, PO Box 5000, Shepherdstown, WV 25443. Make the check payable to the Shepherd University Foundation and put Giving Day 2022 in the memo line.
If you want to make a gift before March 9 and have it count to Giving Day, use the donate now button in the left column and put Giving Day 2022 in the comments section.
FAQ
Why is Giving Day 2022 Different Than Any Other Day?
Thanks to a group of generous donors offering matching gifts, every donation on Giving Day 2022 earns bonus funds for Shepherd University. In other words, every gift, not matter the size, makes an even bigger impact.
How Can My Gift Be Counted Toward Giving Day? 
All gifts made on March 9 (midnight to midnight, EDT) count toward Giving Day 2022.
Can Anyone Participate in Giving Day?
Absolutely. Support from everyone in the Shepherd community (family, friends, fans, staff, students) counts on this day.
Where Does My Gift Go?
Gifts go where donors want. You may choose to designate your gift to any Shepherd school or college, to athletics, to your favorite club or organization, or to any of our many other funds.
Will 100% of My Gift Go Where I Designate It?
Yes!
Is My Payment Secure?
Yes. All payments will be processed using a secure online giving form. The information collected during Giving Day will be used only by the Shepherd University Foundation.
Will My Gift Be Tax-Deductible?
Yes. 100% of your donation is tax-deductible and, when you give online, you will immediately receive an email containing a tax receipt.
Can I Make a Recurring Gift?
You can always make a recurring gift at https://shepherduniversityfoundation.org/donate/. However, all gifts made through the Giving Day site will be processed as one-time gifts.
I Still Have Questions. How Can I Get in Touch?
Feel free to send us an email at [email protected] or call us at (304) 876-5526.